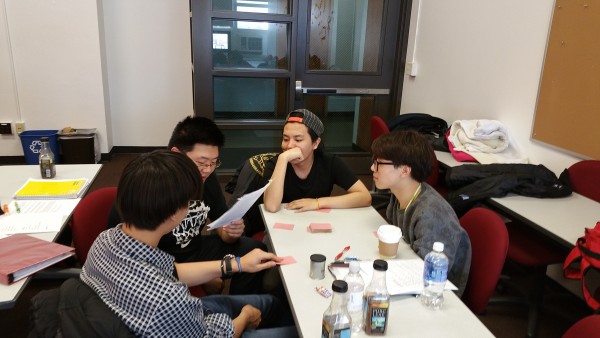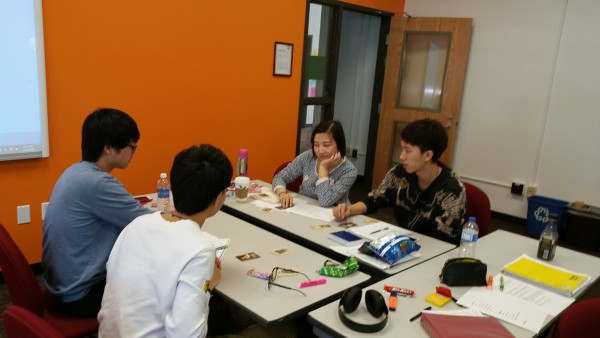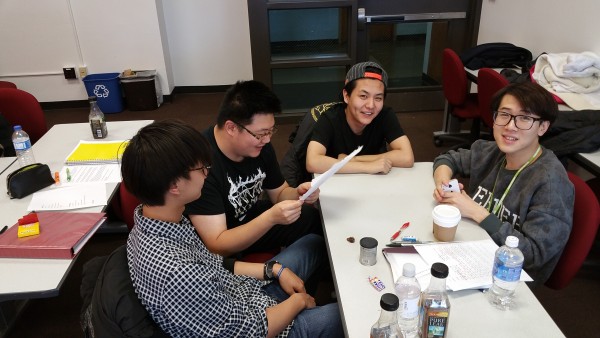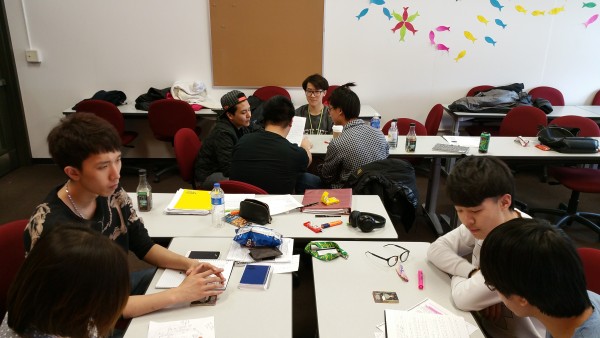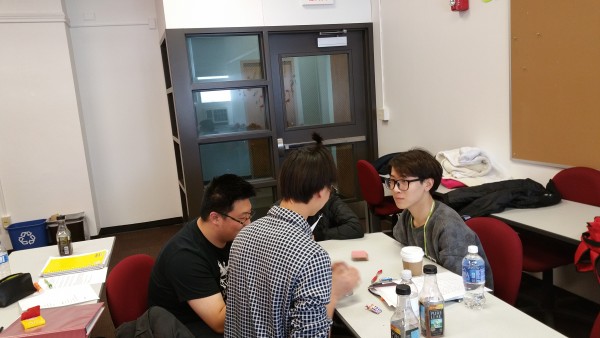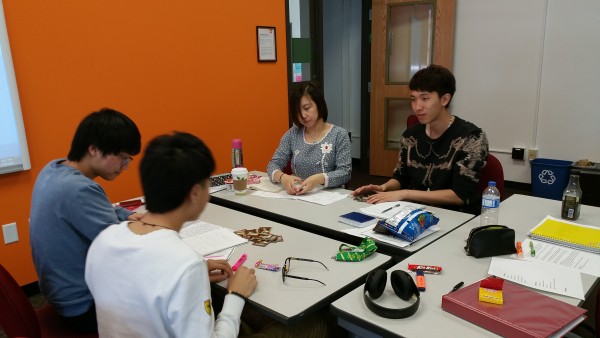 Welcome back to the EC classroom on campus at SUNY Oswego. We have been exploring many interesting and important social issues this week as well as having a bit of fun. In English for Academic Purposes, the students have been reading about the rise of technology in education and cell phone usage in classrooms. They were able to express their opinions through both in-class debates and blog post writing. They are becoming quite the professional bloggers.
The higher level core students have also been investigating current environmental issues by reading texts and listening to interviews about how they affect our health. The students have taken what they've learned and turned it into problem solution research papers about specific environmental problems. Below you see a picture of Tico with his 'little' computer. On this day the students brought in their laptops, with the resource materials for their papers, and practiced correct and effective ways to use and cite quotations in academic papers.
But do think we're all work and no play here at EC Oswego. The other pictures above are from our skills classes where students practiced being able to follow and give instructions. Here they are teaching each other how to play card games using instructions they wrote. See you next time!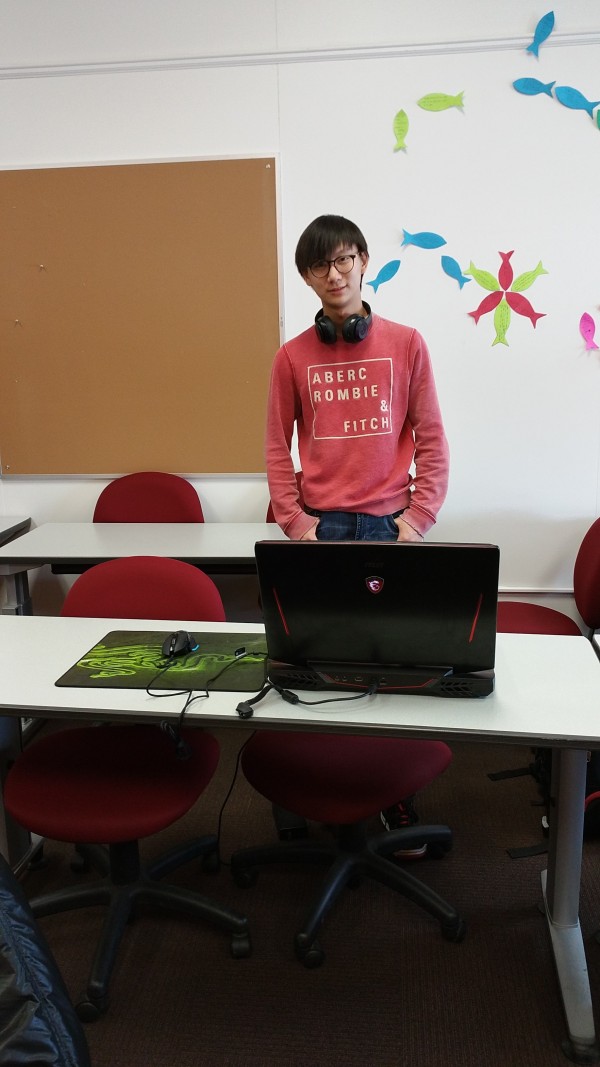 Learn English for Academic Purposes at EC English Language Centres.
Comments
comments