Xin Chen (Linda) has been attending EC on campus at SUNY Oswego and taking English for Academic Purposes courses since October 16, 2015.  She has been an absolutely wonderful student to work with since she started here.  She has progressed incredibly and we are so excited for her to begin her MBA program in the Fall semester at SUNY Oswego!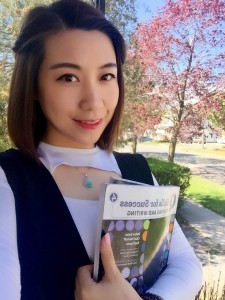 Here is what Xin Chen had to say about her experiences:
"It is an important resolution for me to study my English program at EC Oswego during past 7 months. I still remember how weak my speaking and listening skills when I first came here. That was my first time to doubt and deny myself. When I started, I found making the transition from a business manger, with 10 years working experience, to a full-time student would not be easy. So, I am particularly grateful to my classmates and teachers for their timely help. My classes were not only academic knowledge in class, but also the skills on how to live well daily after class. As a result, after 12 weeks, I could adjust to studying and made a great improvement. For instance, I could attend all classes consistently, take more listening notes, finish homework correctly, write my first high level paper, take and pass my first level test, create a presentation by myself and do it on Mondays without being nervous and the most important was I could participate in group debates and present my ideas clearly- that made me very excited. In addition, all of the teachers and staff here gave students whose requirements of tutoring classes after school twice a week. Our studying is completely fair and open competition. Moreover, EC practice online which is a helpful study tool, we can revive and practice skills what we learn in class and out class. Also, we can do the practice test. Therefore, whether we can pass the level tests and end language classes depends on self-effort.
To be honest I never regret studying at EC Oswego. Everyone who I met is so nice and helpful. Furthermore, there is an amazing Lake Ontario on Campus and our dining hall, Lakeside, faces it, so we can enjoy the view with every meal. I think hanging out around Lake Ontario is good way to relax. On the other hand, Oswego is a beauty and peaceful city where I can concentrate on studying easily.
I am excited about finishing my coursework and I will start my MBA program in the fall semester. Thanks to everyone who works at EC for helping me in need. I would like to recommend EC to my friends. Then, I am pretty sure EC will keep getting better."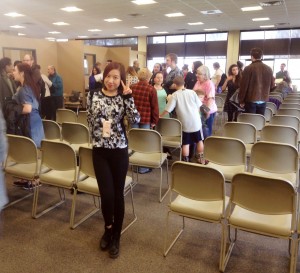 We wish Xin Chen the best in all of her studies!
Comments
comments