Our student, Allison, just passed her Pre-Advanced level test! She is a 25 year old student from China, and is here taking English language courses in the US.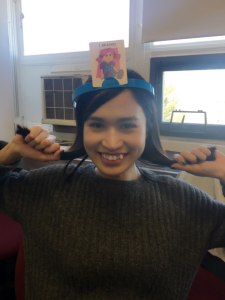 We wanted to congratulate her by creating this Blog Post about her experiences at EC Oswego.
Why did you choose this destination?
EC at Oswego is located inside the campus of SUNY Oswego, which is beautiful, quiet, and very suitable for studying. I found little distraction here. Moreover, everybody here is so nice that you can get involved easily and then focus on your study. Therefore, I will never regret my choice to study here.
What did you learn?
In EC at Oswego, my speaking and writing improve a lot, while there were terrible before I am here. I can practice my speaking everyday since it is complete English-speaking class. Teachers also teach us many writing skills which are very useful for me especially for my academic learning later. All in all, teachers and staff are amazingly helpful. I believe what I learnt here is far more beyond what I said above.
We wish Allison all the best in the continuation of her studies!
Comments
comments