It's the beginning of a month which means there is a new activity calendar!
There is a lot going on in the month of July! A lot of outdoor concerts, festivals, farmers markets, antique shows, etc!
We hope that all of our students taking English language courses in the US go to some of these activities, and practice their English skills!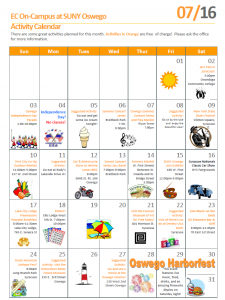 Click on the link to see it bigger! 07.2016
Let us know what activities you like to participate in!
Comments
comments