This week's American Slang Phrase is…. "best thing since sliced bread"
Phrase: "Best thing since sliced bread"
Definition: A good invention, a good idea, or plan.
Example: "The iPhone can do everything.. it's the best thing since sliced bread!"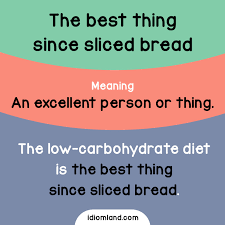 We hope these slang phrases help our students taking English language courses in the US learn more about the English language!
Learn English for Academic Purposes at EC English Language Centres.
Comments
comments