Welcome Youngmin to EC Oswego!
He is here to learn English for Academic Purposes before he attends the University!
Youngmin is a 23 year old student from the Republic of Korea, and is very interested in music. He can play many different instruments!
We asked him a few questions about Oswego and his experiences. He said..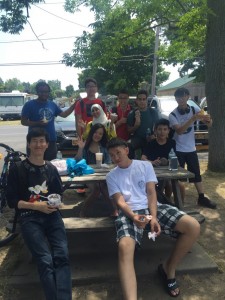 (he is on the bottom left!)
Why did you choose this destination?
"I came to EC Oswego to improve my English before I attend Oswego in the Fall 2016"
What is your favorite EC activity? Why?
"My favorite EC activity is the debate between pros and cons. It makes students think more logically"
We are excited for Youngmin to start University in the Fall, and wish him the best of luck in the end of his EC studies!
Learn English for Academic Purposes at EC English Language Centres.
Comments
comments