Harborfest is an annual event in Oswego!
It is a GIANT 4 day festival that has tons of live music, food, drinks, and fun!
July 28-July 31
Harborfest has been going on in Oswego for 26 years, and was named one of the Best Festivals in the U.S. by TopEventsUSA!
Harborfest activities and events are located all around Oswego, including:
-Breitbeck Park
-East Park (Jazz and Blues)
-West Park (Children's Park)
-River East Walk
-River West Walk
There are various bands, vendors, etc. at each of these locations.. so be sure to check them all out!
Fireworks are on Saturday night and these fireworks are INCREDIBLE! You don't want to miss them!
Admission to Harborfest is FREE!!
For more information go to the Harborfest website.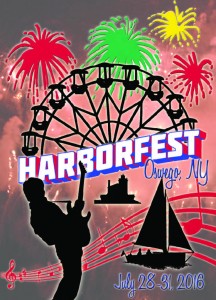 We hope to see Oswego students taking English language courses in the US at Harborfest!
Comments
comments