William is a 25 year old student from Taiwan! He is here at EC Oswego to learn English for Academic purposes, and he just recently passed his current level test! He has now moved up to the next level!
We are very excited for William, as he is very dedicated to his school work.
We asked him a few questions about his time at EC Oswego so far, and he said..
What was your favorite EC activity?
"In the class, teachers always thinking of new ways to make the class more fun. Also can let me have more interactions with classmates."
What did you like most about the school/lessons?
"In our EAP class, the teacher lets us practice how to write the essays, it's very useful, I am really appreciative."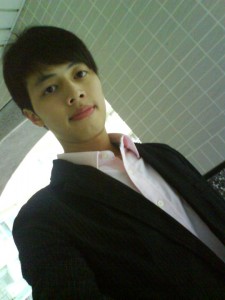 Congratulations to William! Good luck in all of your studies!
Learn English for Academic Purposes at EC English Language Centres.
Comments
comments