EC Oswego is a fantastic location to learn English for Academic Purposes, make new friends, see new things, and become part of the University.
Why choose EC Oswego?
EC Oswego is located on campus at SUNY Oswego. This is a beautiful campus located right next to the gorgeous Lake Ontario.
EC Oswego offers:
Conditional admissions and concurrent enrollment opportunity at State University of New York at Oswego
You will receive an Oswego university student ID from day one, and have access to all on campus facilities
English classes begin every 2 weeks, and offer instructions from Beginner to Advanced level
Our programs are designed to allow you to progress at your own speed with frequent testing and assessment
We guarantee on campus housing, with American students in the same residence halls
We offer TOEFL waiver for admission into degree programs
We offer academic support and advice to all our students.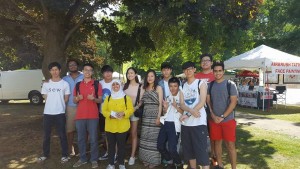 On campus
Being on a University campus helps students better understand what college is going to be like, and gets them more familiarized with American culture. This is a big benefit when it comes to practicing speaking because there are always students, professors, faculty, etc. around campus willing to speak with students. Another plus.. sitting by the lake can be a very peaceful and relaxing place to study!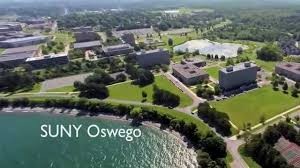 SUNY Oswego now offers more than 110 undergraduate and graduate programs in a wide array of disciplines. There are nearly 500 faculty members on campus and nearly 85% of them hold doctoral degrees. Nearly 1,000 students take advantage of "real world" internships and co-ops the enable them to better prepare for their future career.
There are over 170 organizations on campus including student-run radio and television stations, newspapers, sororities, fraternities, 24 intercollegiate sports teams, religious and diversity groups, and art clubs.
SUNY Oswego has everything you need, and then some. On campus, there are 10 different dining options.  This includes 5 dining halls, and 5 "cafe" type options. As an EC student, you are allotted a certain number of dining dollars to eat on campus.  If that is not enough, the campus is located just a short walk away from the city of Oswego, which includes year round recreational activities, plenty of restaurants, beautiful views of the lake, and more!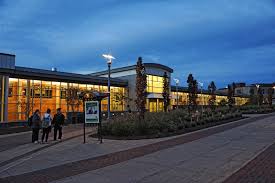 Looking for more to do? No problem!
Oswego is just a short bus ride away from Syracuse, NY. Luckily, EC students are able to get bus passes that can bring them to and from Syracuse! There are so many places to see and things to do in Syracuse as well! Restaurants, museums, malls, sporting events, and then some!
The safety of our students is a huge priority on campus as well. The State University Police Department on campus is staffed by professional police officers and they are available 24 hours a day. They do year-round vehicle and bicycle patrols, and also monitor the electronic residence hall card access – as no one is allowed inside unless they have an ID card. The campus also has an emergency notification system (voice and text) so you are notified efficiently if there is an emergency.
EC Oswego will prepare you for your undergraduate or graduate courses by teaching paper writing, presentation skills, and overall college prep.
Check out the Oswego website for videos about the campus, and even a virtual tour. You can see for yourself how beautiful it is here!
Learn more about EC Oswego, and we hope to see you soon!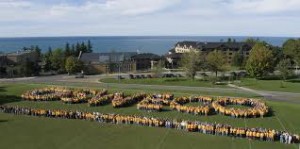 Comments
comments