Instead of just having a monthly activity calendar, we are now going to post a weekly activity calendar!
This is a great way for students learning English for Academic Purposes to see what is going on in the community, and take part in some of these activities!
As always, we post most of these events, and then some to our Facebook page.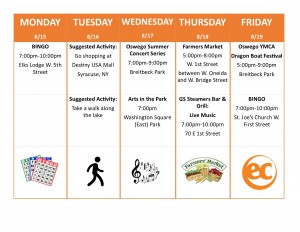 We hope you attend these events and have fun doing so!
Let us know what you enjoy, or what you want to see more of!
Learn English for Academic Purposes at EC English Language Centres.
Comments
comments