Our students here at EC Oswego had no classes on Monday, September 5. Some of these students may not understand!
Monday was a holiday called, Labor Day in the United States, and it is known as a public and federal holiday.
This holiday is always celebrated on the first Monday in September. It honors the American labor movement and the contributions that workers have made to the strength and well-being of the United States.
This holiday is also known as the "unofficial" end of summer, as most schools start up the new school year that week.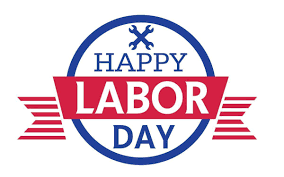 New York State was the first state to recognize this holiday in 1886. This was followed by Oregon, Colorado, Massachusetts, and New Jersey. The rest of the states later followed suit.
Americans typically celebrate this holiday by being outside, having cook outs, being on the lake, etc!
We hope all of our students enjoyed their day off, and enjoyed their Labor Day!
EC Oswego English Center provides lessons that fall under the English for Academic Purposes Syllabus
Comments
comments