Last week our students enjoyed putting their skills to the test for a game day!
The students had to use speaking skills, grammar, and vocabulary to play "Headbands" and "Word Up"
Students really enjoy game days because they learn and practice so much while also having fun!
Students in the CORE class  were placed into groups to play these games, and had to test their knowledge and skills in order to have a successful game!
Here are a few pictures from the day: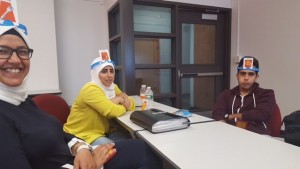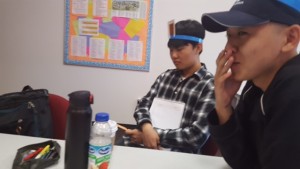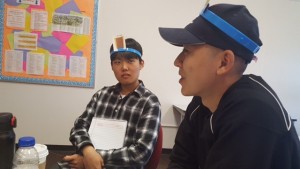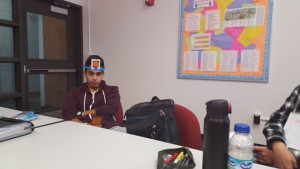 In the pictures are: Fatin, Ohoud, Munthir, Kwak, and Li!
We hope our students enjoyed their day of fun and learning!
EC Oswego English Center provides lessons that fall under the English for Academic Purposes Syllabus.
Comments
comments