We are so excited to welcome our newest student to EC SUNY Oswego!
Jeongguk Kwak is 19 years old and from Korea. He currently lives on campus with a former EC student, and plans to attend the University in the Spring of 2017.
He just arrived last Saturday, and has been on campus for a little over a week. He has already made friends, and loves the area.
He answered a few questions for us about his experiences thus far!
Why did you choose this destination?
"I could get a scholarship here. There are also a few Koreans, and it has very good conditions to study. It has a great environment; there are ducks every where, fresh air, and a large lake."
What do you like most about the school/lessons?
"The really like that the whole class speaks English. It is helpful so I'm not only speaking Korean."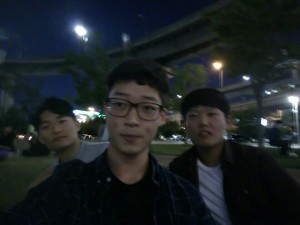 (Kwak is in the back right)
We are very excited to see Kwak progress as an EC student, and wish him the best in his studies!
EC Oswego provides students with English for Academic Purposes Textbooks
Comments
comments