As usual.. here is our weekly activity calendar!
This week we have a lot o guest speakers, talks, and sporting events to attend!
We hope all of our students are getting involved on campus, and attending these events!
Here is the week of September 26, 2016: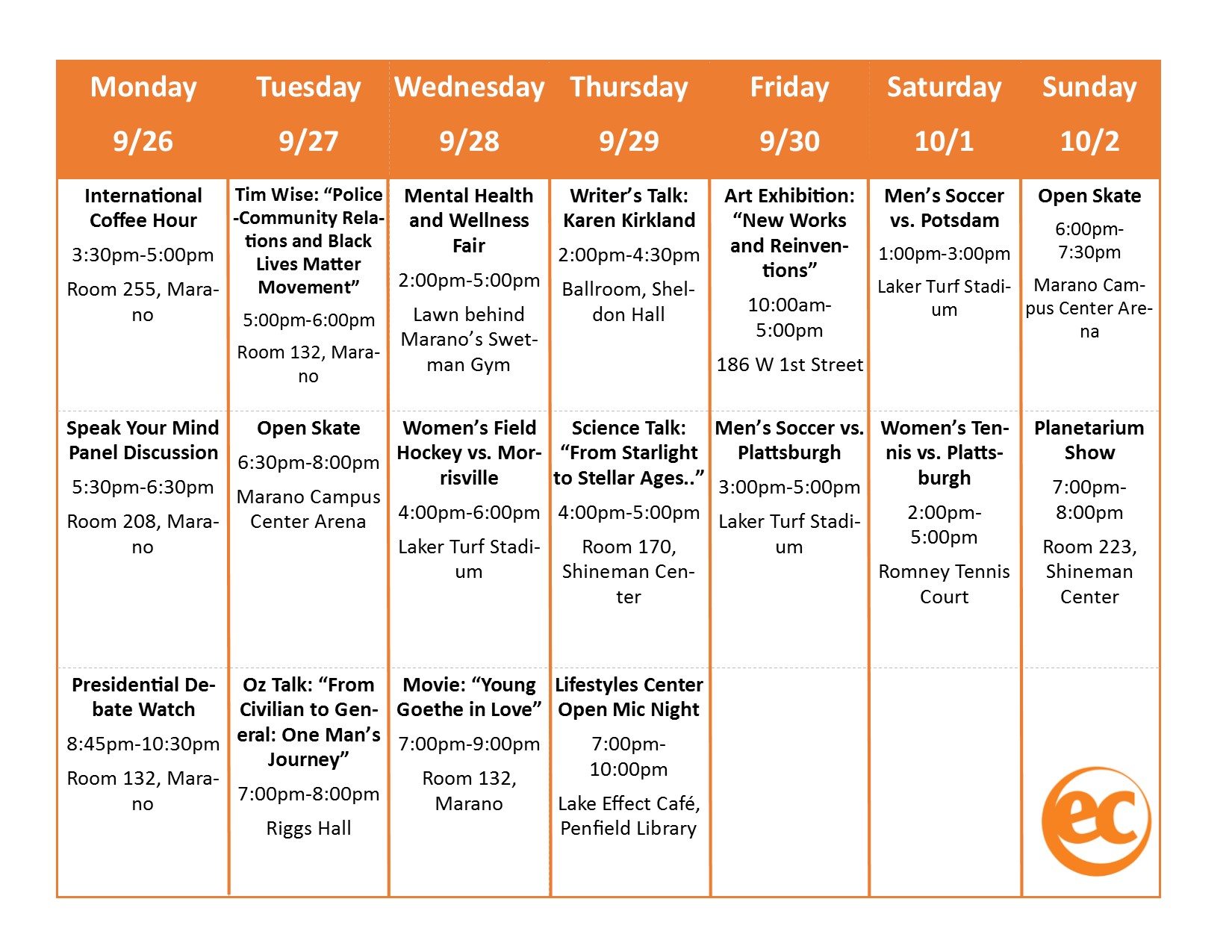 These are just the events happening on campus.. there are plenty more off campus!
Check out our Facebook page for event updates as well.
EC Oswego English Center provides lessons that fall under the English for Academic Purposes Syllabus
Comments
comments