It is a new month, and that means a new Activity Calendar!
October is a great month, because there is so many Fall activities to be doing!
Apple picking, pumpkin picking, Fall festivals, and more!
There are also a ton of events happening on campus throughout the month including, sporting events, art exhibits, and concerts!
Here is the October Activity Calendar: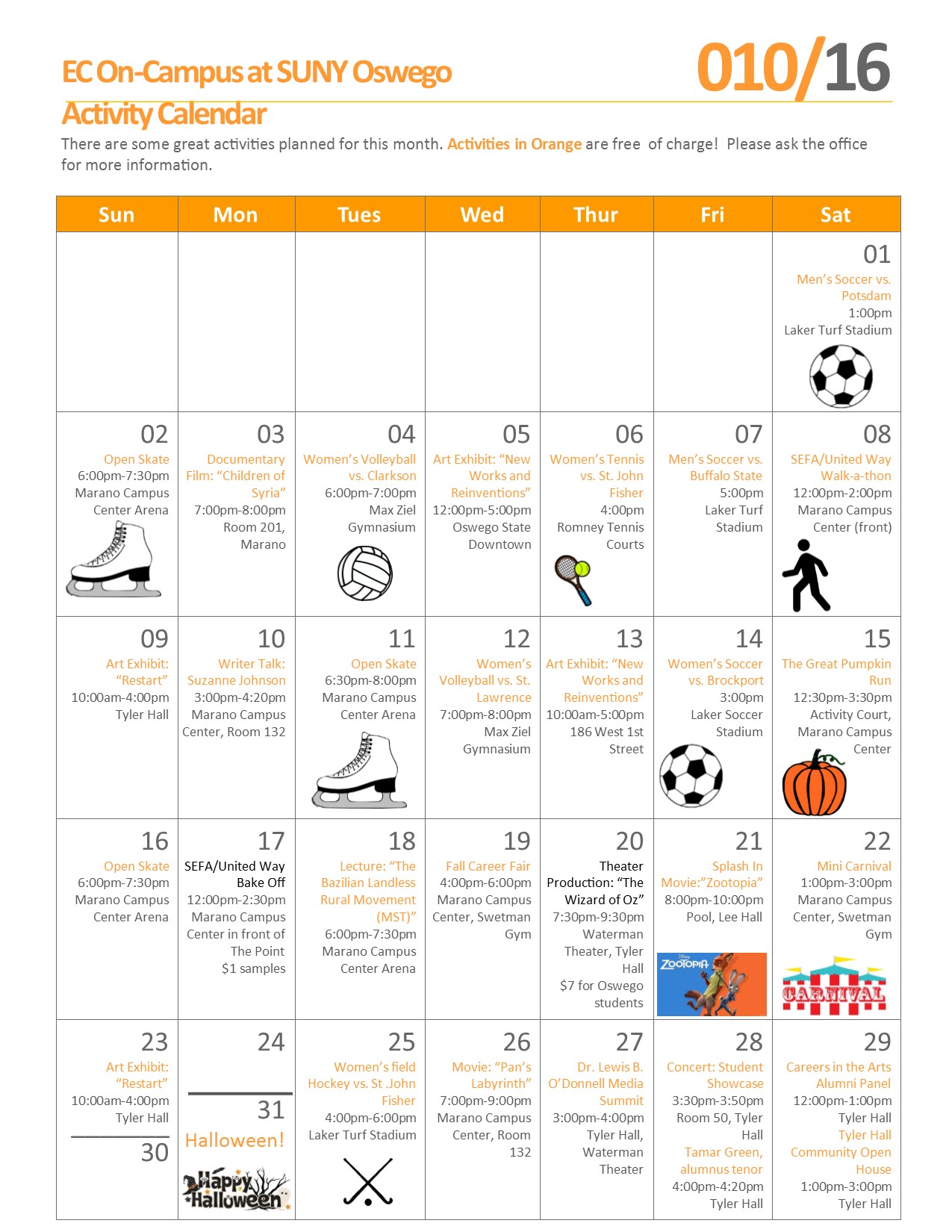 We encourage all of our students to attend some of these events to be exposed to new things, as well as maker friends and practice your English!
EC Oswego English Center offers English for Academic Purposes courses.
Comments
comments