Happy First Week of October!
The weather is looking beautiful for this week, so go outside and enjoy it while you can!
There are plenty of sporting events to attend after classes this week!
Or go outside and see if the leaves have started changing colors yet! This is a beautiful sight to see!
Here is a full list of all the activities happening on campus this week: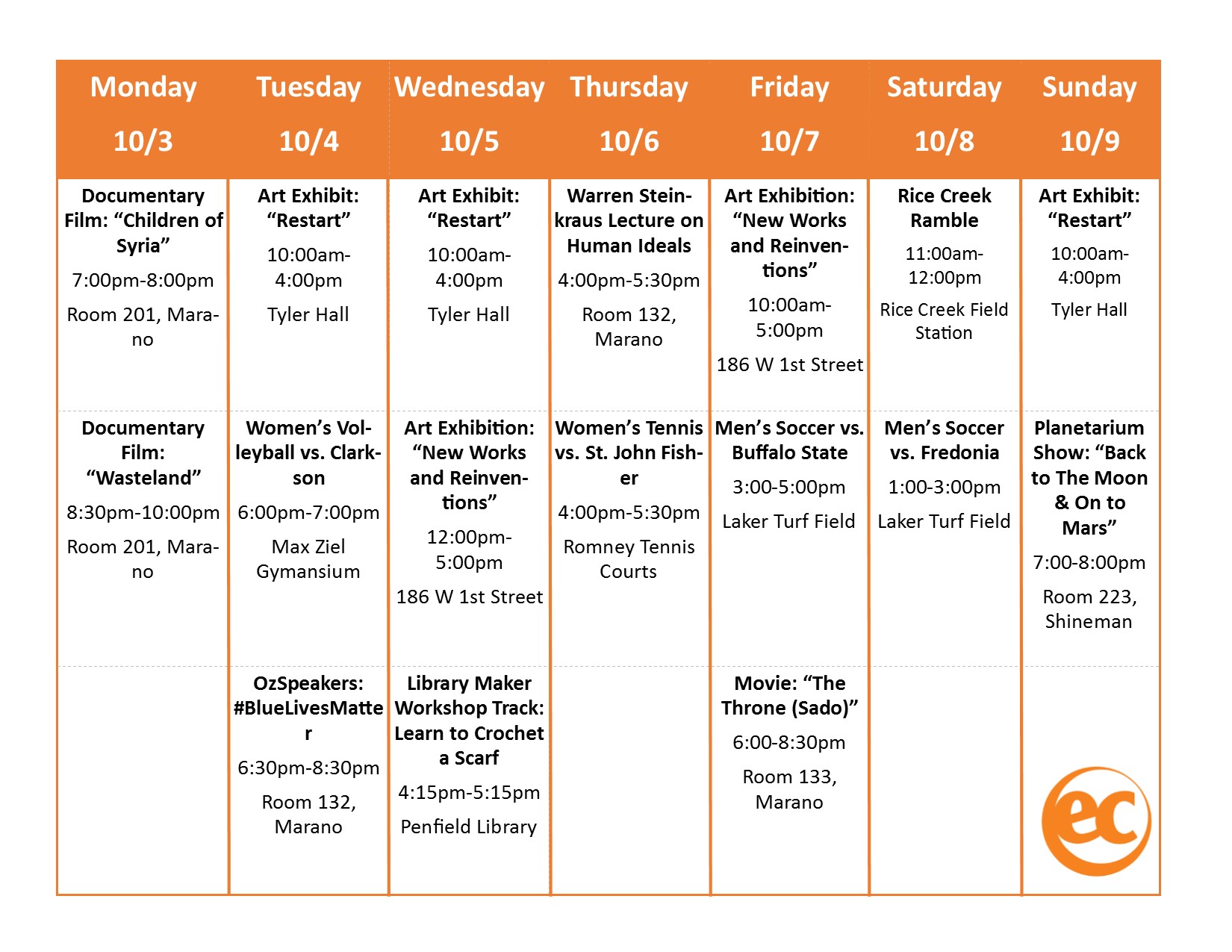 We hope our students plan on attending some of these events! Or at least get outside to enjoy the Fall weather!
EC Oswego English Center offers English for Academic Purposes courses
Comments
comments