As we had Monday off for Columbus Day, this is a short week! Although that doesn't change that there are plenty of activities happening on and off campus this week!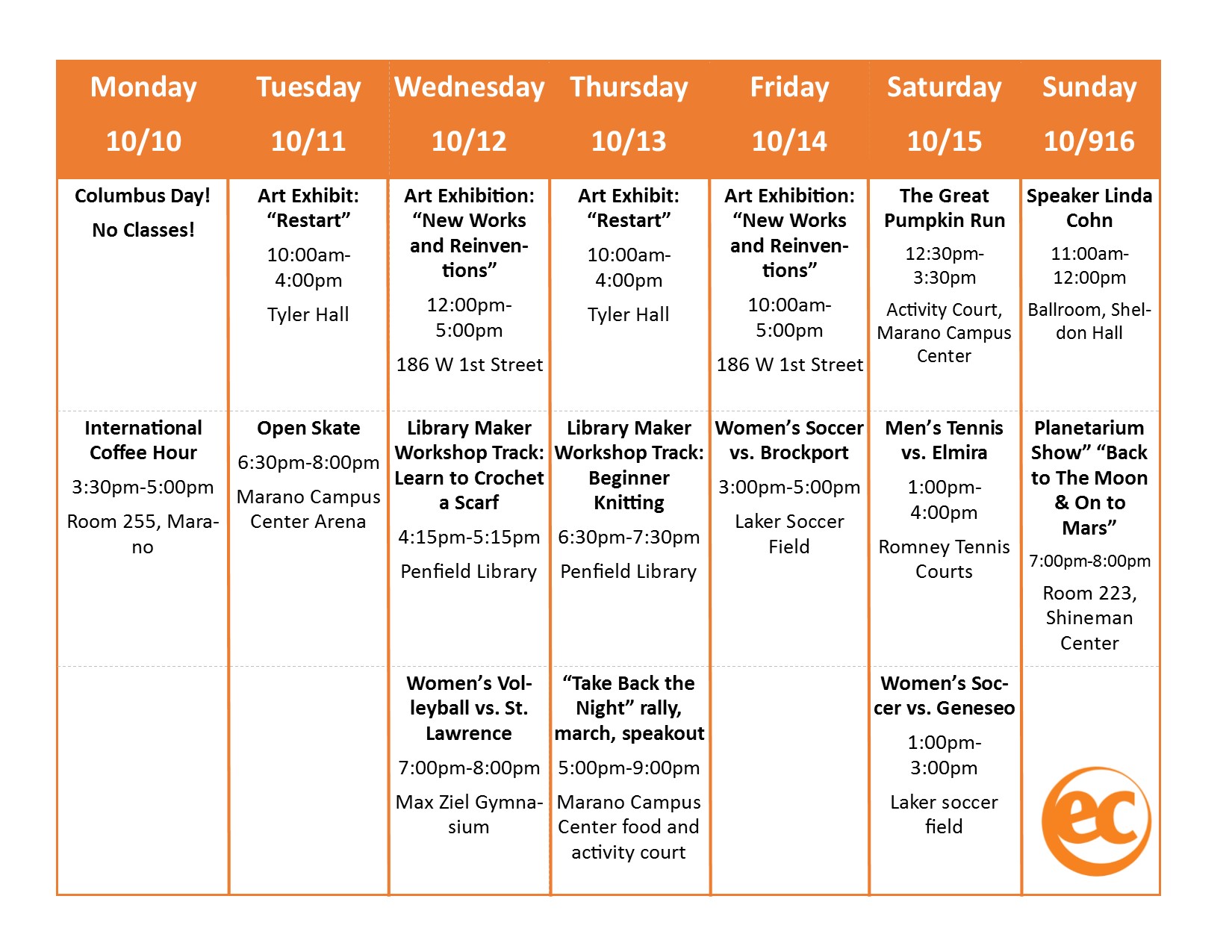 There are plenty of sporting events, open skates, and art exhibits to be attending! The Library Maker Workshops also look very interesting!
Be sure to check out some of these activities, and as always.. PRACTICE YOUR ENGLISH 🙂
EC Oswego English Center offers English for Academic Purposes courses.
Comments
comments