Happy Monday!
A new weekly activity calendar is shown below!
It includes talks, celebrations, workshops, movies, theater productions, and comedians!
This week is packed full of fun activities, and this coming weekend is friends and family weekend here at Oswego! There are a lot of fun events planned for that this weekend, so don't miss out!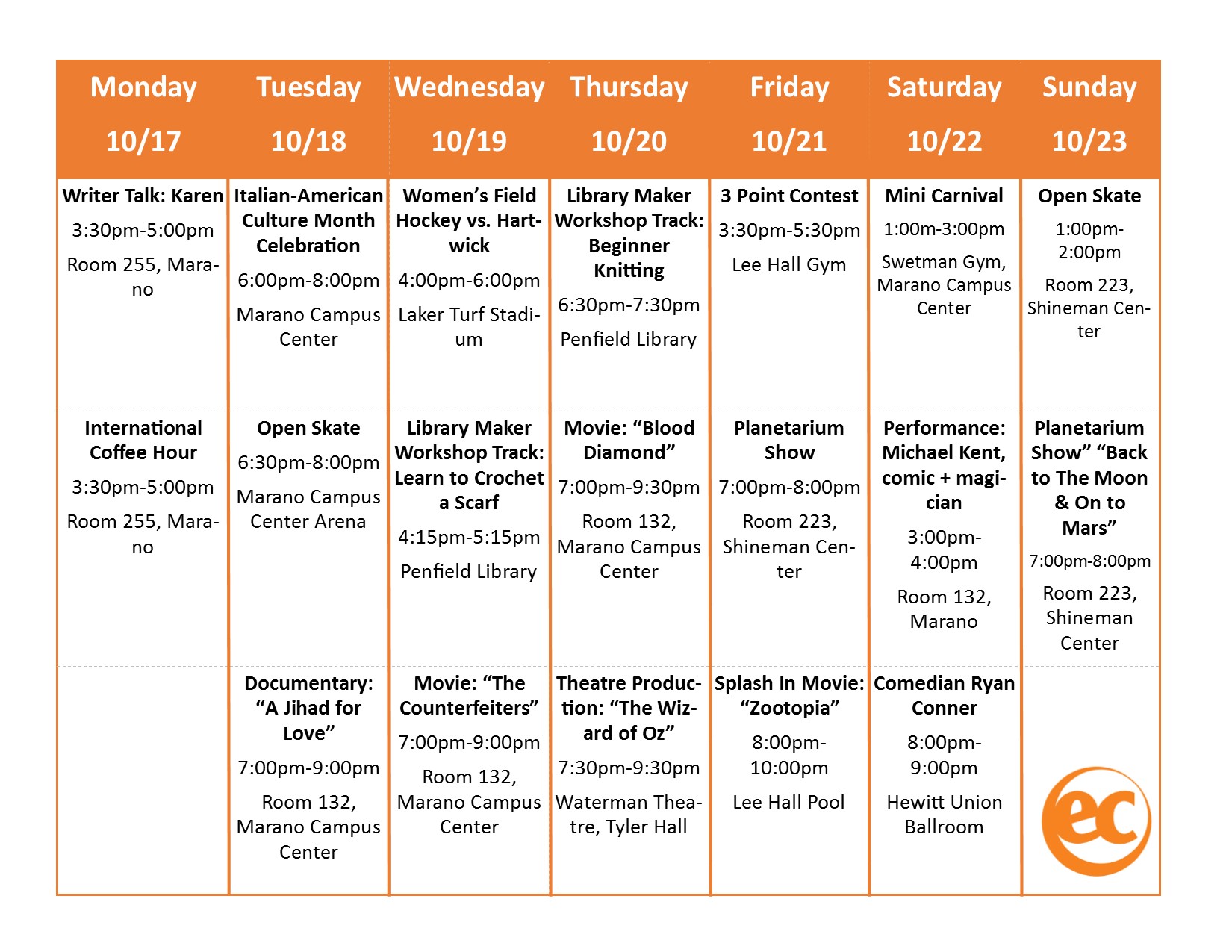 EC Oswego English Center offers English for Academic Purposes courses
Comments
comments