Happy Monday!
There is a new weekly activity calendar! It is filled with sporting events, documentaries, movies, theatre productions, and more!
There is a little something for everyone! Don't let the cold weather coming in stop you from participating in activities around campus!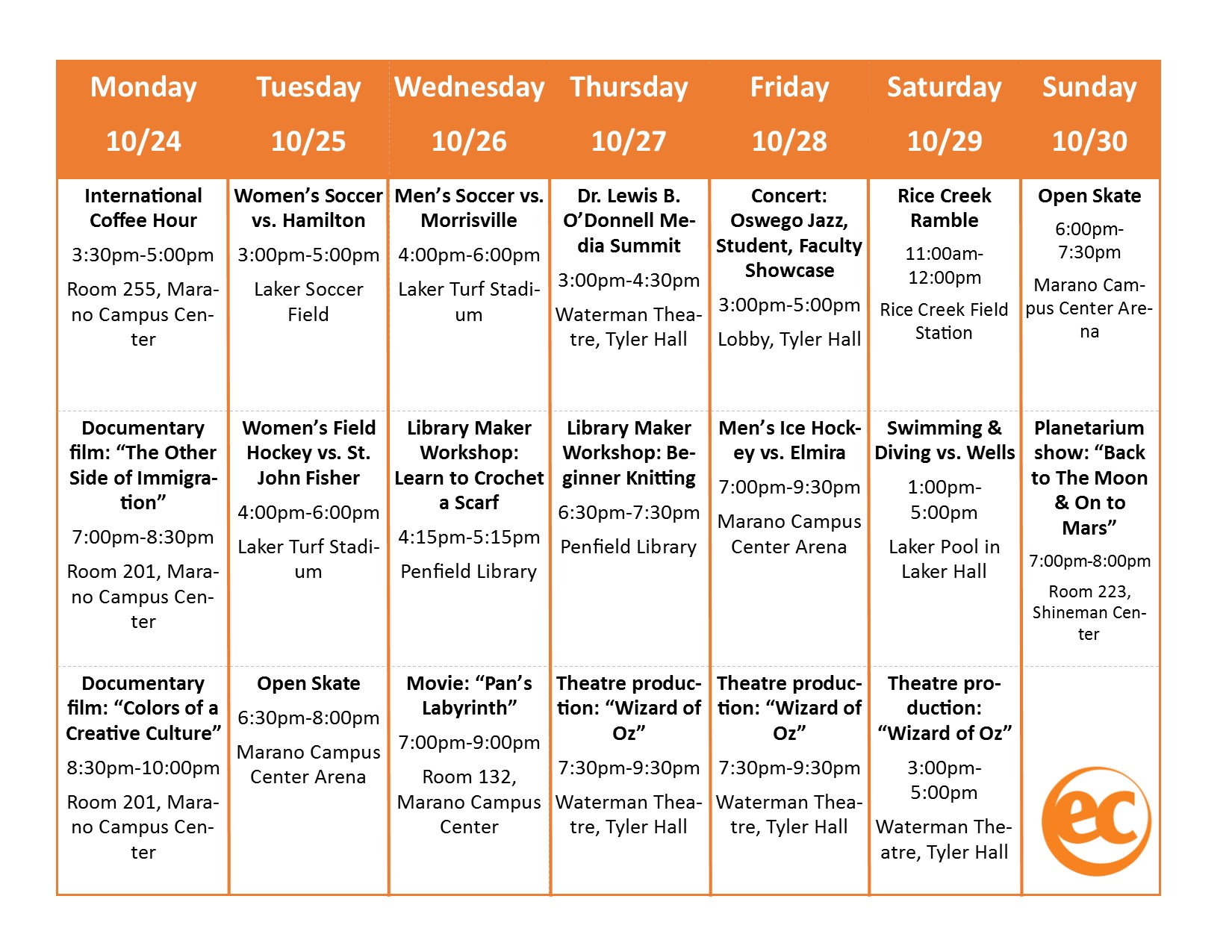 We hope that our EC students are taking advantage of all of the fun and free activities planned after classes each day!
EC Oswego English Center offers English for Academic Purposes courses
Comments
comments