This weekend (November 4-5) is Homecoming Weekend at SUNY Oswego!
Homecoming is a weekend when alumni (students who have graduated from the school) come back to visit the school and show their pride for Oswego!
There are a ton of fun events going on this weekend for it! A lot of sporting events, parties, and food!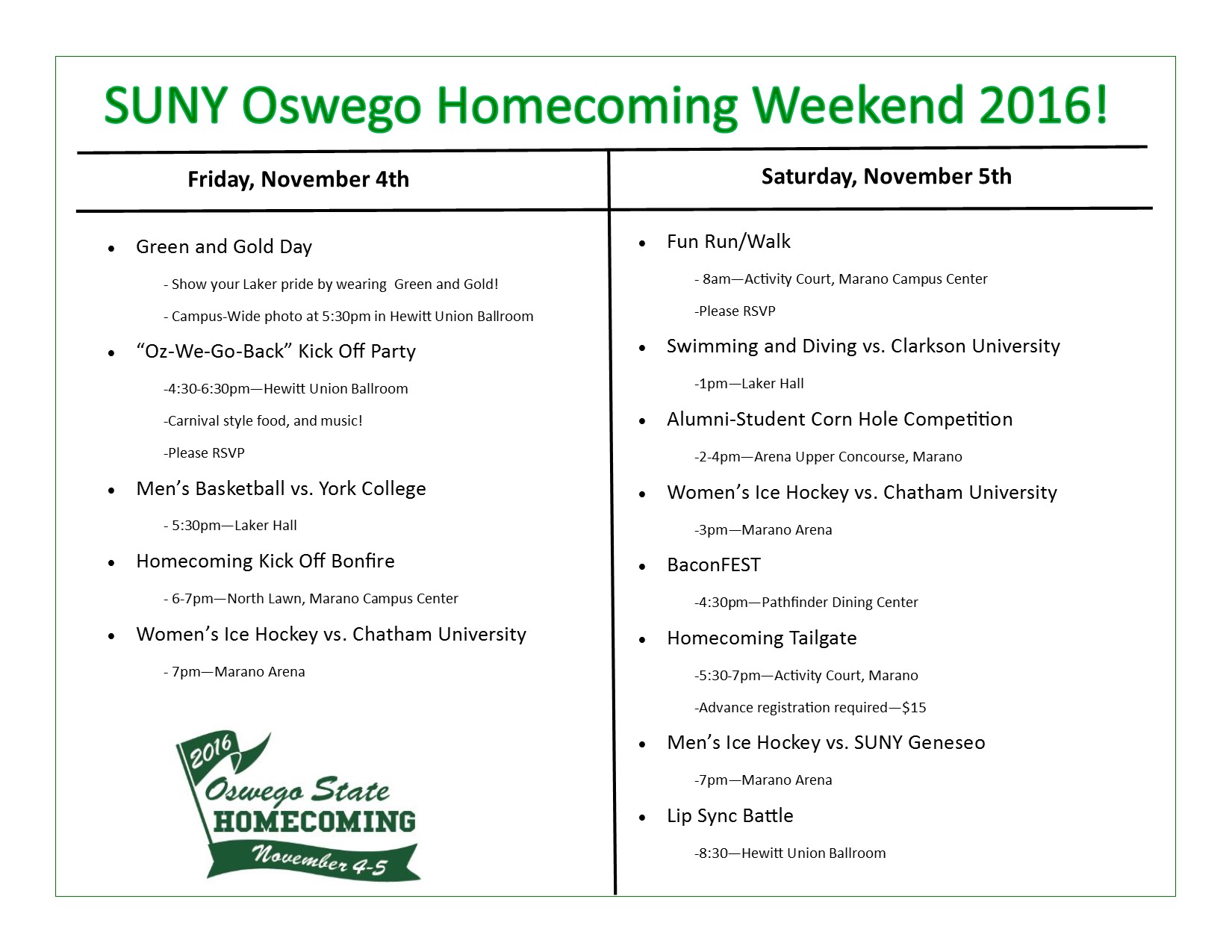 Almost all of these events are FREE for students! They will all be super fun, and it is a great way to practice your English skills!
EC Oswego offers an English for Academic purposes curriculum.
Comments
comments