This week is a 4 day week because of President's Day!
We will have no classes on Monday, February 20th.
This week is filled with sporting events, National Rec Day, art exhibits, and open skate!
There are always plenty of things to do on campus after classes and on the weekends.. don't miss out on a fun activity!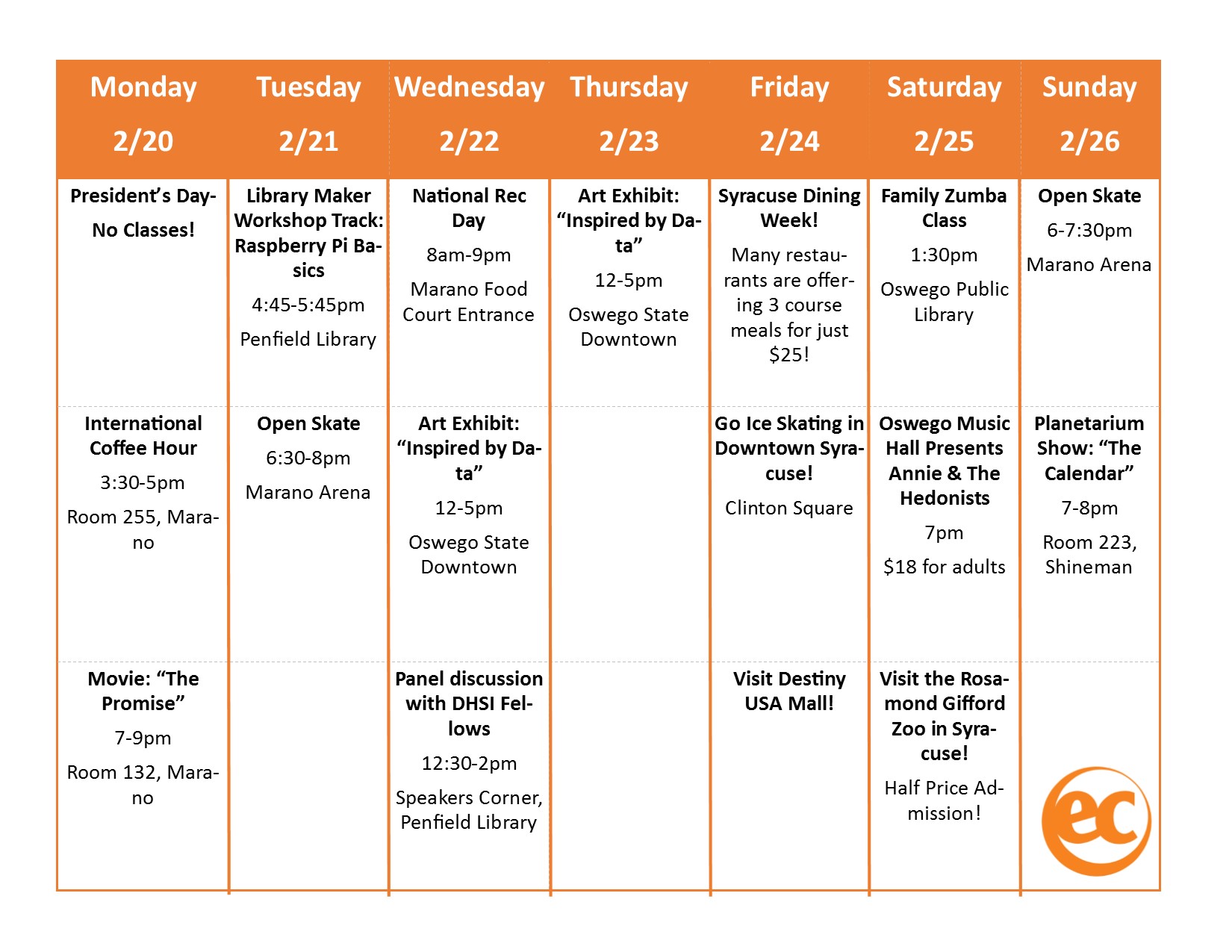 EC offers various English courses, including English for Academic Purposes (EAP).
Comments
comments