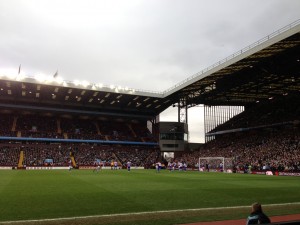 A couple weeks ago four of our students went to Birimingham to see a Barclays Premiership game. Ian Markelov, Masa, Yonghee and Hassan were fascinated with the enviroment in the stadium. Ian wanted to share with us his experience about the match
"The game was Aston Villa-Queens Park Rangers which are two team not very high in the standings but because of the great atmosphere they experienced it looked like the final of the Champions League.
England is the country where football were born and you can notice that at the moment you get into the stadium. The passion with which english fans live football matches is incomparable.
Our friends were really impressed. Thousands of people singing the same song at the same time, the excitement when their team scores or the passion they show in every action of the game is unexplainable with words, it has to be lived.
By the way, local team Aston Villa won the match 3-2. It was a great and exciting game."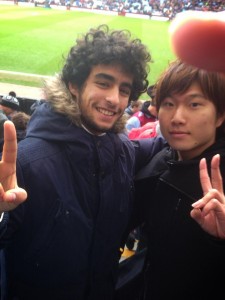 Comments
comments