This month sees our English courses for adults at EC Oxford get a whole lot better!
Supplementing our usual courses we have started to offer a whole range of FREE academic activities that all students may join after class!
Keep an eye out on our programme to see when you can join our
– Writing Clinic
– Pronounciation classes
– Coffee chat
Sign up for free at reception.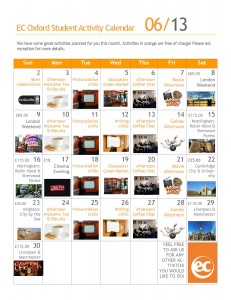 Comments
comments