Here is interesting information about an activity happening this days in Blenheim Palace in Oxford.
"Blenheim Palace is delighted to announce a brand new event in 2013, The Blenheim Palace Flower Show. This wonderful three-day flower and garden show, will feature over 100 floral and gardens exhibitors, a Grand Floral Marquee, ten garden landscapes, and lots more including food and refreshments and family activities. The Blenheim Palace Flower Show will take place within the stunning setting of Blenheim Park. On Sunday 23rd June, the Heritage Motor Club Rally will also be based within the Park"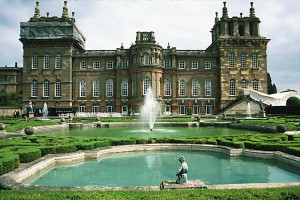 "Blenheim Palace is home to the 11th Duke and Duchess of Marlborough and his family, and is the birthplace of Sir Winston Churchill. The splendour and tranquillity of the 'Capability' Brown landscaped parkland and the Formal Gardens are unrivalled in Britain. From the inspirational history of the Palace, to the beauty of the surrounding parkland and formal gardens, Blenheim Palace offers a memorable day out for all.
Blenheim Palace is situated in the Oxfordshire Cotswolds, only eight miles from Oxford. For further information about Blenheim Palace please call the free 24 hour information line on 0800 849 6500 or visit Blenheim Palace"
Comments
comments