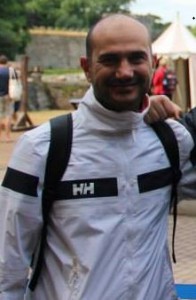 This is the last week for one of our students, Adrian, from Spain, and he wants to share with us his experience here.
He has been doing a course at
EC Oxford
language school for 8 weeks preparing himself to give bilingual classes in Spain.
"I couldn't be more happy with the decision I made choosing EC Oxford between many options.
Teachers, staff, facilities and mates are all A+.
I have lived here countless number of good experiences that I will always keep in my memory. I just want to say thanks to everyone I met here. I wish you the very best.
Regards!"
Thank you Adrian, best of luck in the future! 🙂
Comments
comments