Two of our students and our customer relations Intern Pablo enjoyed a Champions League match yesterday between Chelsea and FC Basel from Switzerland .
It was the first match for both teams in 13/14 Champions League season.
Unfortunately (not for swiss supporters) Chelsea lost the game 1-2.
It was a very exciting game where any of the two teams could get the win.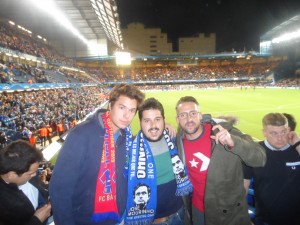 Comments
comments