Now we are going to show you the results of both teams during the championship
Oxford Goal Diggers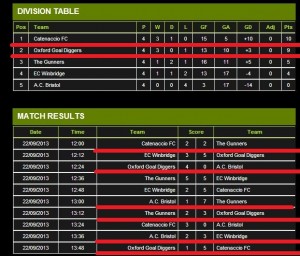 At first round Oxford Goal Diggers won 3 games and lost 1.
The winnings were against The Gunners (3-2), EC Winbridge (5-3) and A.C Bristol (4-0)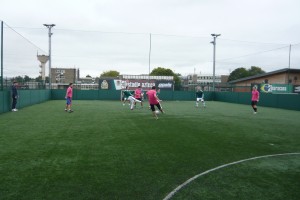 The lost was against Catenaccio FC (1-5) the team who finally would be champions of the tournament.

In Quarter Finals, in a very balanced and exciting game the team lost against "The Money"
Oxford Pink Warriors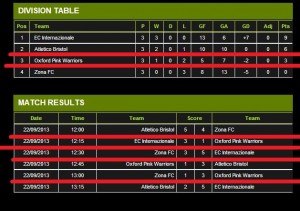 Otherwise the Pink Warriors won only 1 game against Zona FC (3-1) and lost the other two against Atletico Bristol (3-1) and EC Internazionale (3-1).
They did not qualified for Quarter Final for Cup so they played Knock-out for the Plate.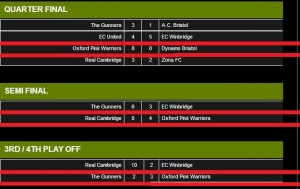 In the Knock Out they beat 8-0 to Dynamo Bristol in quarter final, 4-0 to Real Cambridge in semifinals and after a 2-2 draw Oxford Pink Warriors won the Plate in the penalti shootout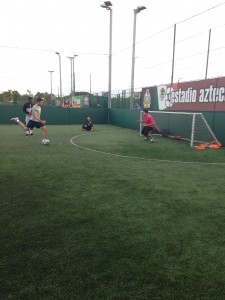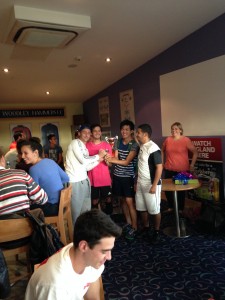 Comments
comments