Our new intern Anais, has been already for 1 month and a half in EC and she would like to share her experience about the school and the city.
"My name is Anais, I am French and I am doing an internship in EC Oxford for 5 months. I am here to help students and guide them during their journey. It allow me to meet a lot of people who come from all around the world and exchange with them in a friendly atmosphere.
Oxford is an amazing and dynamic city, with beautiful architecture and a lot of park and charming place that you can enjoy, particularly during the summer. But also a lot of traditional pubs with agreeable and entertaining atmosphere.
Working for EC Oxford is a great opportunity and I really enjoy that!"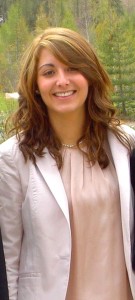 Comments
comments