Our teacher Rob organized a Book Review contest a couple weeks ago and we want to share with you some of the best reviews. Maybe after this, you will be more interested in this particular book.
This review was made by Simona, one of our CAE preparation students in EC Oxford.
"What the book is about
This book is about a British airlines airplane that crash landed on the Polar ice cap, really far from its usual route. Three scientific researchers who worked near the crash site rescue the surviving passengers. But something strange was involved because the two pilots died from a bullet, not from the crash. Someone had killed them. But who is the responsible for the killing? And why?
Scientist turned detective
My favourite character in this book was Peter Mason, one of the three scientific researchers, because he acted like he was a detective. He wanted to discover the truth about the airplane accident and from the beginning of the story he tried to find out who was guilty. He was suspicious of everyone and tried to find evidence of the crime.
Why did I like it?
I liked this book because I like reading thrillers or adventure stories because they are amazing and involve you in the story. However, the general sense is easy to understand and there were few difficult words.
Should you read it?
You should read this book because you can't get bored. It stimulates your imagination allowing you to visualise this situation in your mind. It might also refer to a true story so it could be more interesting and innovative than other books. "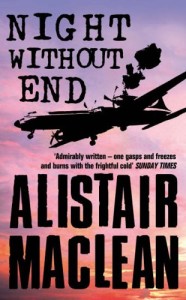 Comments
comments