Last Friday it was the last day of one of our students, Omer, and he wanted to share a little text with his experience with us. There it goes!
"I studied intensive English at EC Oxford for two weeks. It's was a wonderful and enriching experience for me…Through EC I met a lot of people coming from many different countries. EC opens doors of the world! I needed to improve my English for my career and this two weeks was really satisfying!
So join EC too. You'll not regret!!!
Idrissa Omer Ouedraogo, from Burkina Faso "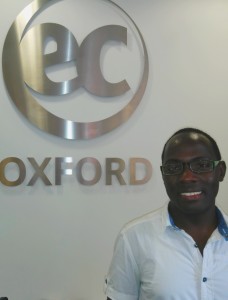 Comments
comments