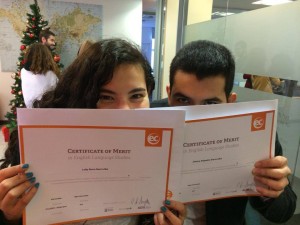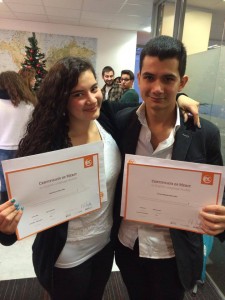 6 months ago, we arrived in Oxford, this was my first time away of our country (Colombia), our customs, our food, and the most important our family. We, arrived in England where everybody spoke English, and we only knew little about this language, it was a complete challenge for us. I want to encourage more people to join with EC family and together improve their English and enjoy the rich experiences that Oxford has to offer.
I can remember very well my limited knowledge of English when I arrived, for me is funny now but in that time was really difficult want to take a bus or order food in a restaurant and feel shy because I couldn't communicate properly However, thanks to the support of the school and my classmates, not only could I get things which I needed, also in one month my English developed a lot and understood the class and the people around of me. Learning became easier.
We enjoyed many afternoon and weekends with all the activities programmed for the school every month. For example, we will never forget the pumpkin carving done for Halloween, everybody in the central room cutting, designing, and of course having fun, living Oxford allows you the opportunity to travel to Edinburgh-Scotland or Bath-Stonehenge, it is really a breath-taking trip.
Finally, it is important have in mind that EC gives you the tools and motivation to learn, it is not only a school but more like a family.
EC Oxford offers many English courses, including the IELTS Exam Preparation Course.
Comments
comments