Visiting St. Giles' Fair with EC Oxford- all students are welcome to join us on Tuesday 8 September 2015- be part of an Oxford tradition and convince yourself why it is one of the most important events in the Oxford history
The fair is held on the Monday and Tuesday following the first Sunday after St Giles' Day (1 September). St Giles' Fair is one of the greatest and most prestigious in the country. The fair dates back to 1625 when it was a parish festival to celebrate the feast of the patron saint, St Giles. In the 18th century it was a toy fair, then in the early 19th century it was a general children's fair. The funfair grew during mid and late Victorian times. This was a time when improved means of transport meant that large numbers of people could be brought into the city to attend the festivities. It was also when the forerunners of today's rides were first developed following advances in mechanical engineering.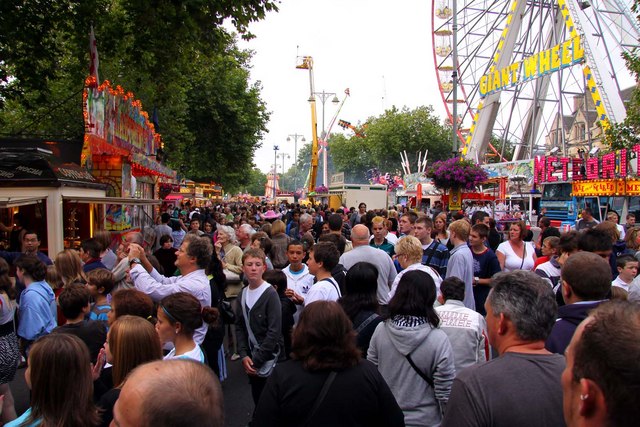 You will have the possibility to spend your time in an authentic environment where you can meet people from Oxford and many students as well. You can expand your English vocabulary hearing Oxford English everywhere and it will be a journey for all your senses:
Hearing: You will hear music and laughs
Smell: The smell of all the different food will lead you through the fair
Taste: Try international and traditional food to have an explosion of tastes
Sight: Have a look around and you will see a sea of lights
Touch: Cling to the handles or stretch your arms outside the roller coaster
Sense of balance: Have a seat in one of the roller coasters and let your body ride
Reward yourself for hard work, have a good time with other students and enjoy yourself.
All aboard! Full speed ahead!
Comments
comments