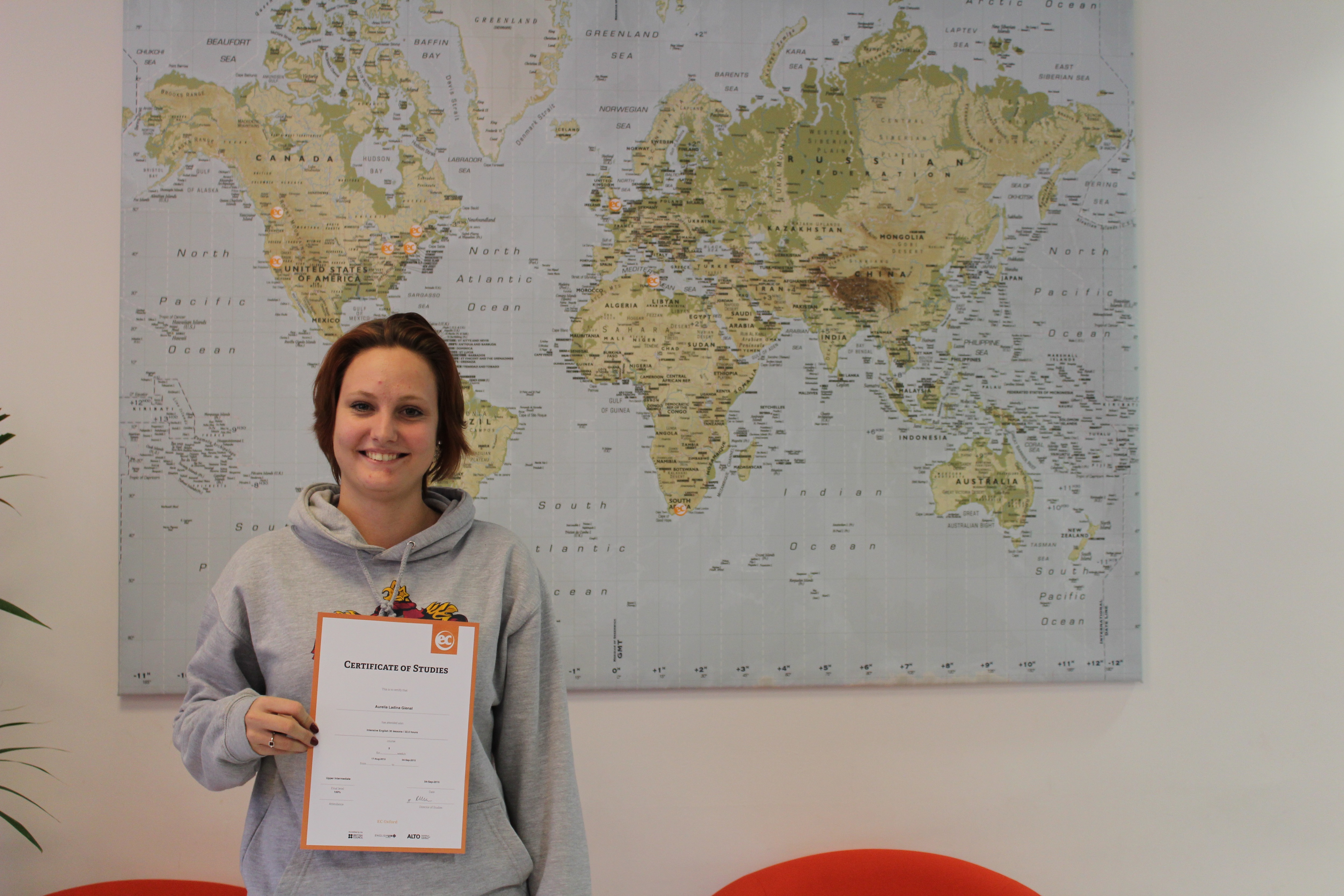 Aurelia Gienal is a 18-year old student from Swiss who participated in EC Oxford's General English programme. She wrote about her experiences in the Student Testimonial.
Here is Aurelia's impression of the time she spend at EC Oxford to learn English:
"I want to mention that I'm really sad about leaving. I had an awesome time here and all the people, teachers as well as student and the staff of course.
I chose EC Oxford because I wanted to go to a city which is not too busy and I have the possibility to visit London at the same time. The next step was to choose a school. For me, the description of EC suited me the best.
In my opinion it's difficult to improve your English language skills when you already have a high level. In this situation you just have to use it to improve so that it comes automatically. And that is actually what I learnt or improved in.
I think the best thing about the lessons is the mixture it has. It is still school with all the grammar and vocabulary but it's also about speaking and speaking again: not only about the grammar but also about usual subjects. And you have the opportunity to meet new students in the clinic lessons or Café chat who are not in your class. I really enjoyed the 'special' lessons.
During my stay I lived in a host family. For next time I would probably choose the residence. For younger students a host family is maybe better but if you reached a certain age then you are more free when you live in a residence.
I definitely recommend EC Oxford to my friends. The staff and the teachers are really friendly. You can learn a lot and the whole team of EC is amazing. You have the feeling that you are part of a big family.
You meet so many different people from all around the world. Of course I met some Swiss people but also from French, Italian, Spanish, Dutch, Asian, South American and Arabic students. You can have the whole world around you (nearly).
If I have to summarize my writing I would say: I'm going to miss everything!"
Comments
comments