What is the difference between Alice in Wonderland and Alice House?
Alice, from Alice in Wonderland, was a real girl named Alice Liddell who lived in Oxford with her family. She was the daughter of the Dean at Christ Church, who was a friend of Charles Dodgson (A.K.A. Lewis Carroll), who taught at the College. Dodgson spent much time with Alice and her family, and immortalized her in his books.
One golden afternoon on 4 July 1862, Charles Dodgson, an Oxford don, took the 10-year-old Alice Liddell and her sisters on a boating picnic up the River Thames from Folly Bridge in Oxford. To amuse the children he told them a story about a little girl, sitting bored by a riverbank, who finds herself tumbling down a rabbit hole into a topsy-turvy world called Wonderland. The story so delighted Alice that she begged him to write it down.
Do you want to meet Alice in Oxford?
Alice House is a great place for students to live and study with well-furnished studios finished to a very high standard. Each studio is complete with a deluxe en-suite shower room and a modern, fully-equipped kitchen. Students will have access to onsite laundry facilities, a comfortable and spacious common room, as well as secure bike storage.
Well located in the heart of Oxford, Alice House is close to the city's cultural and historical centre. Situated right next to the renowned Magdalen College, students can easily assess the rest of the University of Oxford's buildings, which are only a short distance away. The residence is less than a mile from the city centre, approximately an 18-minute walk from EC Oxford.
This will be your individual version of Alice in Wonderland and make your stay more pleasant and unforgettable.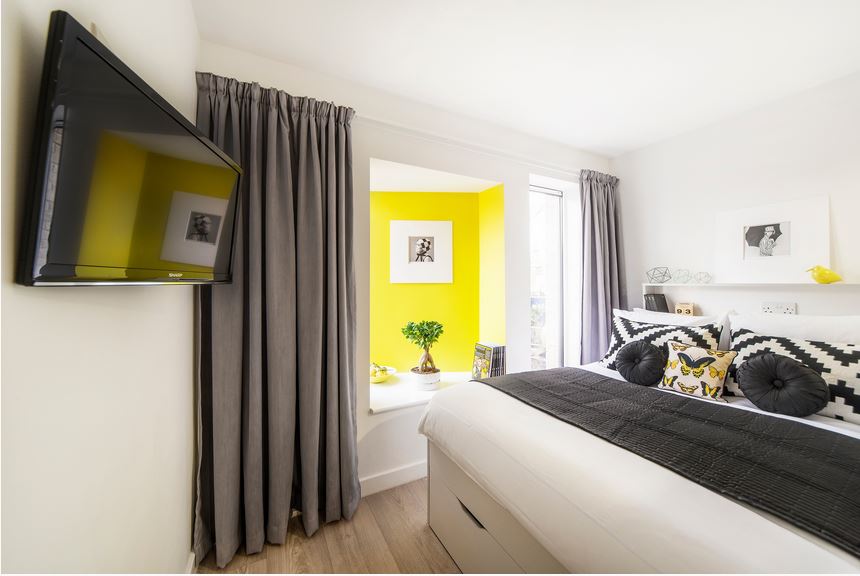 Comments
comments