Luca Vonwyl is a 16-year old student from Swiss who participated in EC Oxford's General English programme. He wrote about his experiences in the Student Testimonial.
Here is Luca's impression of the time he spend at EC Oxford to learn English:
"I've chosen this destination because I've been here once, so I knew a little bit about the main attractions of Oxford. And the other reason is that I heard that Oxford has a lot of native speakers so that you can hear a lot of people talking in British English.
I've arrived one month ago and now I can say: I feel more confident speaking to people I don't know than I did in my first days. I also learnt a lot in my classes about grammar and vocabulary. I can practice my speaking as well. Besides, I like the fact that I can learn a lot of different things from other cultures because of the different nationalities at school.
It's very difficult to say which activity I liked most because every activity is brilliant. I think the best one is the coffee chat with other students and our teacher Callum. It's very interesting because you can speak with other students and of course with the teacher who leads the conversation. Free biscuits and a cup of coffee make the conversation even a little bit more pleasant
I like that our teachers use modern technology to work in class like beamer and white boards. For me, working this way makes the lesson much more interesting for me.
What I like most about my accommodation is that I have my own room. I have to watch after myself now. It's my job to keep my room clean. It's a good possibility to take more responsibility for myself. I also like the food in my accommodation. Usually, I don't like English food but I really enjoy eating at my home stay.
I would highly recommend EC Oxford to my friends. I've been in many language schools but I had never such a good school before. Normally, I don't really like school but now I have to admit that I took EC into my heart from the first day."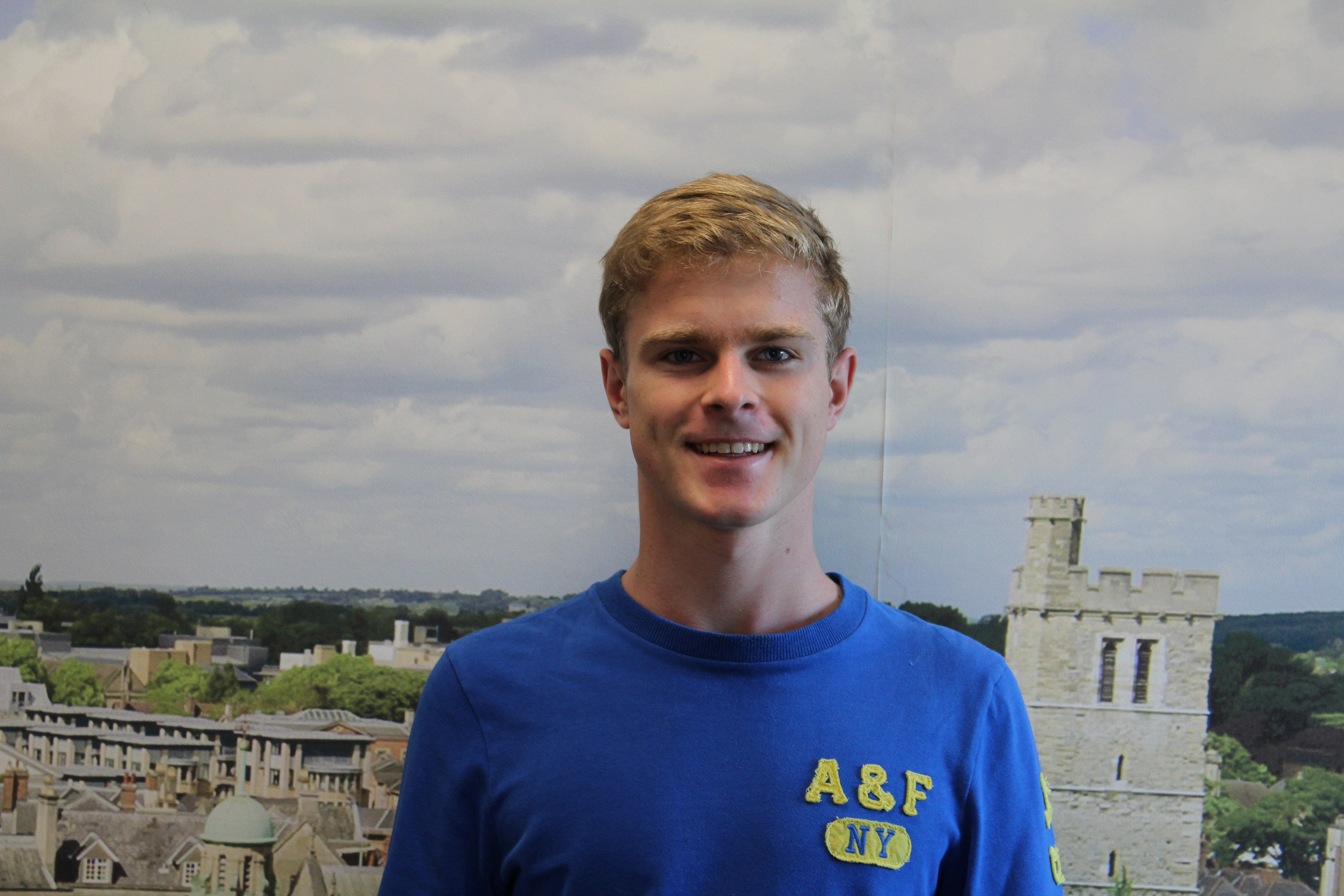 Comments
comments