Agnieszka Gurbin, one of our teachers describes why she likes to be a teacher at EC Oxford.
"I've been working for EC Oxford for a year now and it's been an enriching and wonderful experience. Taking elementary students on a journey to more advanced levels of English is a real passion of mine, and seeing them progress, understanding grammar and its practical uses, has been hugely rewarding.
In my language teaching I believe it is essential to promote and cultivate abilities of imagination, creativity and innovation. I encourage students to believe in their creative potential and to nurture the confidence to try. Since new technologies help to facilitate creative thinking and creative work, I take pleasure in utilizing the abundance that EC Oxford has to offer, which enhance my classes and allow me to engage in a richer way.
Part of the gratifying experience of working for EC Oxford is interacting with warm and welcoming staff. From the first day I was embraced as a valued team member and the continued support, from management as well as fellow teachers, has been an important factor in my progression.
Being in the nerve centre of Oxford, surrounded by the academic infrastructure that gave birth to a myriad of great English writers, actors, poets and philosophers; inspires students to strive to be the best they can be, regarding their own personal path. I quite often use the surrounding museums and streets for practical projects, thus bringing the students into very real interactions, which I feel is always beneficial.
The students who study with us have a wonderful experience, but more importantly go home with a deeper more comprehensive understanding of what it is to speak English."
Thank you Agnieszka for your enthusiasm and passion you put in your work everyday! We are glad to have you at EC Oxford!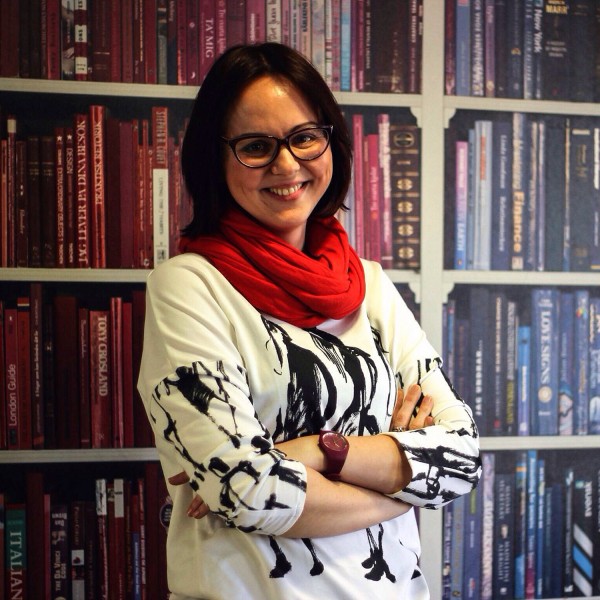 Comments
comments