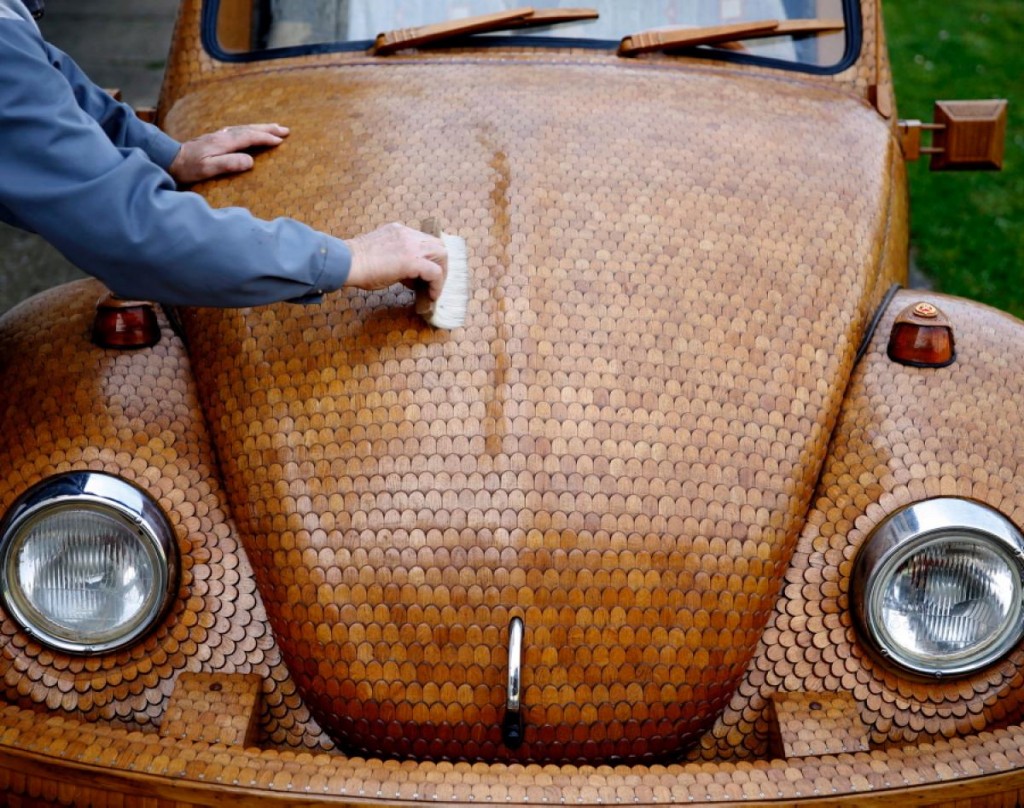 The word of today is Volkswagen! Why?
You have heard it probably all day long: Volkswagen has to face a big problem. Apparently Volkswagen has used a special software to rig the emission test. This needs to be verified so that 11 million cars are involved in the scandal.It said it was setting aside €6.5bn (£4.7bn) to cover costs of the scandal.VW has ordered an external investigation, although it has not revealed who will be conducting it.
Do you know how Volkswagen grew from a family company to the biggest selling global carmaker?
Here are some facts about the company:
1. Do you know the roots of Volkswagen?
Ironically, the idea for the Volkswagen, 'People's car', came from Adolf Hitler. He chose Ferdinand Porsche to engineer a car that could carry 2 adults and 3 children, and that could do 100km/h (62mph). And the idea was, that people could buy it trough an affordable savings scheme. That's how the base for the VW Beetle was born.
The first prototypes were called KdF-Wagen. (German: Kraft durch Freude – "strength through joy")
2. Do you know how long did VW produce the legendary Beatle?
The legendary beetle was produced from 1938 up to 2003. That's astonishing 65 years! We all know how fast car manufacturers switch and/or update their models today.
There were 21,529,464 built beetles, of which 15,444,858 in Germany, incl. 330,251 Cabriolets, and about 3,350,000 in Brazil.
3. Did you know that VW participates in TRUCK racing?
The first shock is to find out that Volkswagen makes big trucks, and the other one, is to find out that VW races them!
VW is one of the leading truck/bus manufacturers in southern America, and racing their trucks in the Brazilian Formula Truck championship, seems like a good marketing move.
You can be up to date at any time! Just watch out for the news on our screen at the EC Oxford reception during your break!
Comments
comments