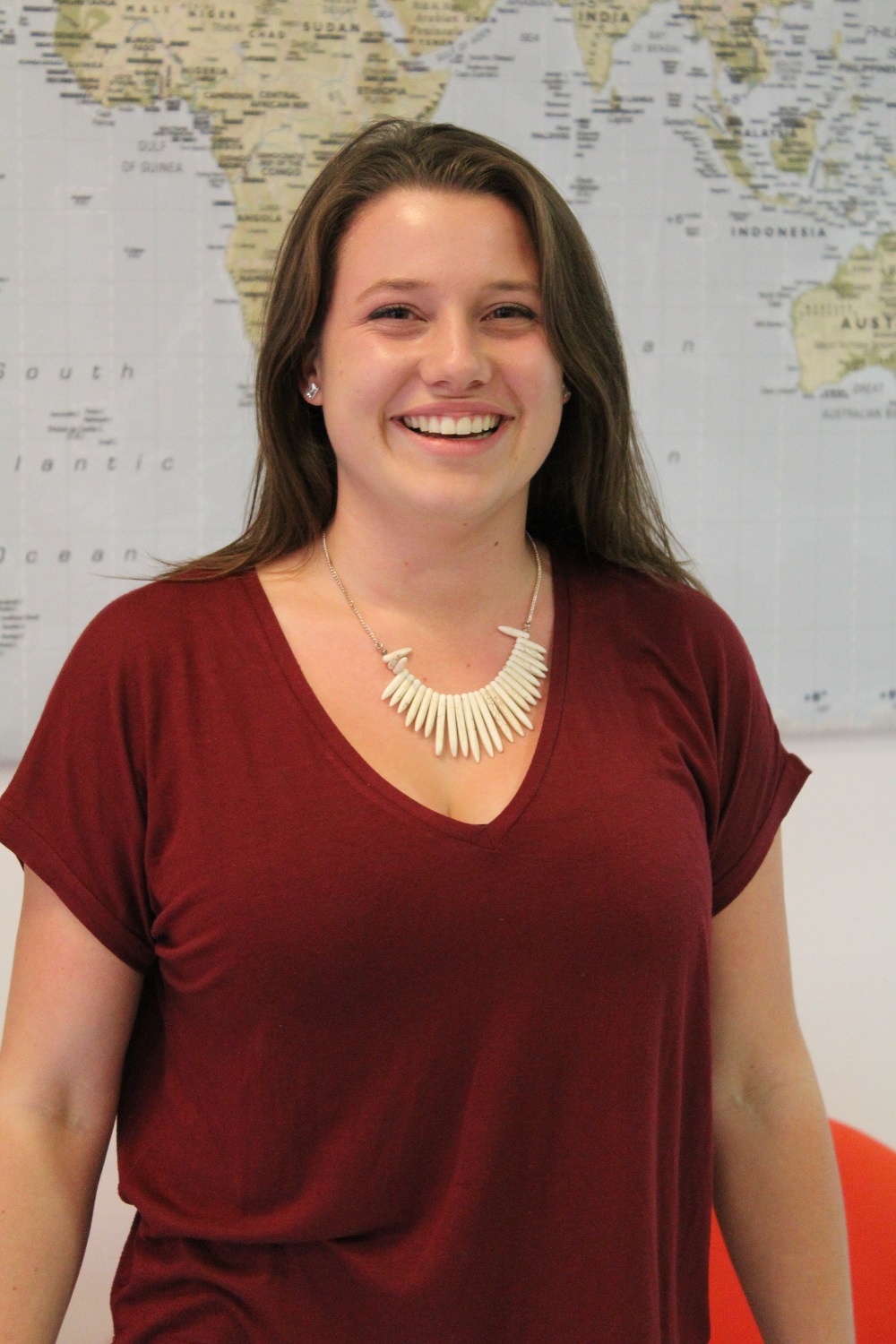 Student Testimonial: Carla Schmid our 19 years-old student from Switzerland participated in the General English Course for 4 weeks and shares her experiences in the testimonial.
Why did you choose Oxford?
"Oxford is well known for its historical background and its beautiful buildings. Also as a famous "Harry Potter" filming location it caught my eye."
What did you learn?
"I improved my English skills a lot and I learnt many new and very useful vocabulary and idioms."
How much did you improve?
"It is difficult to tell a number or percentage because there is not an actual scale. Learning is not only restricted to expanding the knowledge about the language by learning grammar and the learning process does not finish when you leave the classroom. I learnt a lot of things regarding other cultures and how to manage everyday life."
What was your favourite EC activity?
"My favourite EC activity was the café chat with Callum. Free biscuits and coffee combined with good conversations. We talked about different topics and got to know each other. Great!"
What did you like most about the school?
"School was always interesting and the best thing about it were de discussions about all kind of topics: from our cultures to general global themes."
What did you like most about your accommodation?
Alice House… There are no more words needed, it's just a perfect place to stay. You've got everything you need and even more. I stayed there with other students from EC Oxford. The cultural mix made it for me to an unforgettable adventure.
Would you recommend EC Oxford to a friend?
"Of course! It's a great school with great teachers. The relationship between teachers and students is really really good. Their open minds and creativity is stunning. I also appreciated the staff at the reception. I'm definitely going to miss Dorian's happy "good morning" every day."
Where did your new friends come from?
"From all over the world. I've got friends from Italy, Korea, Japan, Libya, Turkey and Saudi Arabia. The world seems to shrink with every friendship."
What did you like most about the social leaders?
"They are open minded and have always all ears to you if you need it."
What will you remember from your stay?
"All the funny lessons and evenings I had here in Oxford. Thank you EC Oxford!"
Comments
comments