The Radcliffe Camera was built during the 18th century and is now one of the most popular attractions in Oxford. Originally, it was used as a library but nowadays its used as a reading room. The constructions started in 1737 based on the plans of Nikolas Hawskmoor and was finished in 1749. The building is named after Dr. John Redcliffe who was the personal physician of Queen Anne. He offered £ 40,000 Pounds to build the library.
The word Camera was taken over from the Latin language which means "building" or "vault." Since 1860 the Radcliffe Camera is part of the Bodleian Library. In 1927 the building was left to the Oxford University. The two reading rooms include works about the English literature and history. An underground corridor connects the Radcliffe Camera with another universities' library which is used as a reading room and storeroom for books and magazines of political science.
The access to the reading rooms is restricted to Oxford University students only. The ground floor is referred as the Lower Camera  and the first floor is called Upper Camera. The building is next to the Bodleian Library and the University Church St. Mary and one of the most popular photographic model of Oxford.
Our library includes many books for various different reading levels. Check out the shelves and feel free to borrow a book. Reading English literature will help you to learn English in a pleasant way. Grab a book, make yourself a nice cup of tea and lean back to enjoy a good read. We also recommend borrowing self study books if you would like to work on your grammar. Besides, we have a great variety of DVDs if you are more into watching movies. You are welcome to use the library also as a self study room in your free time.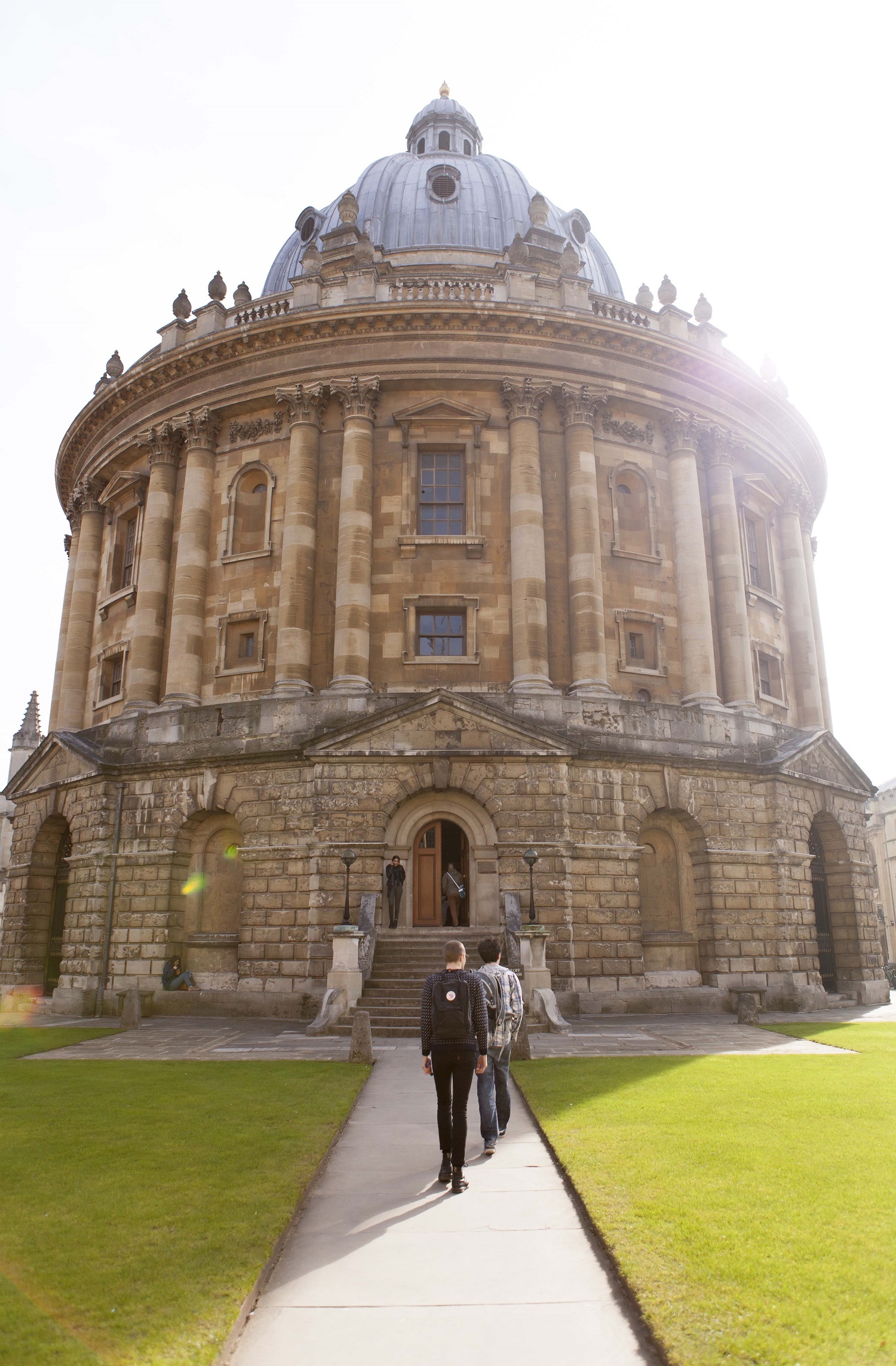 Comments
comments