EC Oxford students enjoying our new Breakfast Club!
Do you know how all the different countries start they day and what they have for breakfast? Have a look on the 5 home countries of our students:
Saudi Arabia
People in Saudi Arabia get their day started with an Arabic coffee and dates. Some people prefer tea which is made of dried tea leaves. Usually, breakfast is served with various kinds of items which include olives, different soft cheeses, honey, helwa (traditional soft Saudi sweet), homemade jams, fuhl, dahl, eggs and of course hot bread.
Switzerland
In Switzerland, breakfast typically includes different kinds of bread, butter or margarine, marmalade or honey, maybe some cheese or cereals, plus milk, cold or hot chocolate, tea or coffee. "Zopf" is a very special bread which is typically served on Sundays.
Japan
A traditional Japanese breakfast includes steamed rice, Okayu (rice porridge), Miso Soup, Natto (soy beans), Nori (droed seaweed), Tamagoyaki (rolled omelet), Broiled Fish, and Tsukemono (pickles).
Korea
A traditional Korean breakfast is like any other meal during the day. Nowadays, more Koreans and other countries as well, are adopting the Western practice of breakfast– bakery items, cereal and coffee. Many families still eat a traditional breakfast which is usually rice, several banchan, a soup of some kind, and a meat dish.
Turkey
Usually, the Turkish breakfast includes bread, butter, jam and/or honey, olives, tomatoes, cucumbers, cheese, yoghurt, cold meats, fruit juice, perhaps eggs, and tea or coffee.
Besides orange juice and different kinds of pastry, some student brought their traditional coffee and dates from Saudi Arabia and shared with everybody. This was really nice and interesting to try something different compared to British breakfast because we also learnt how these things are made and which ingredients are used. This is EC experience! Thanks for sharing guys!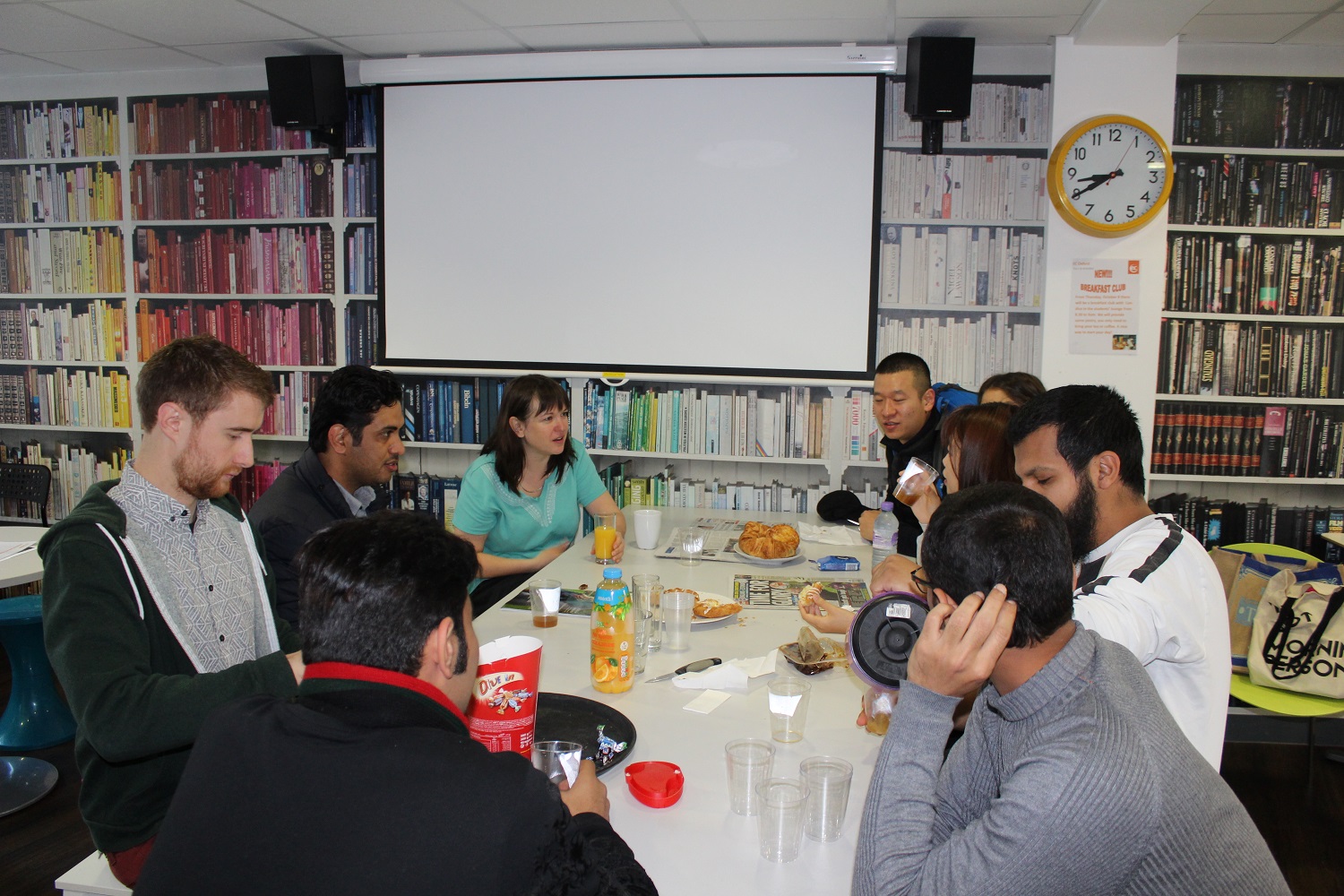 Comments
comments