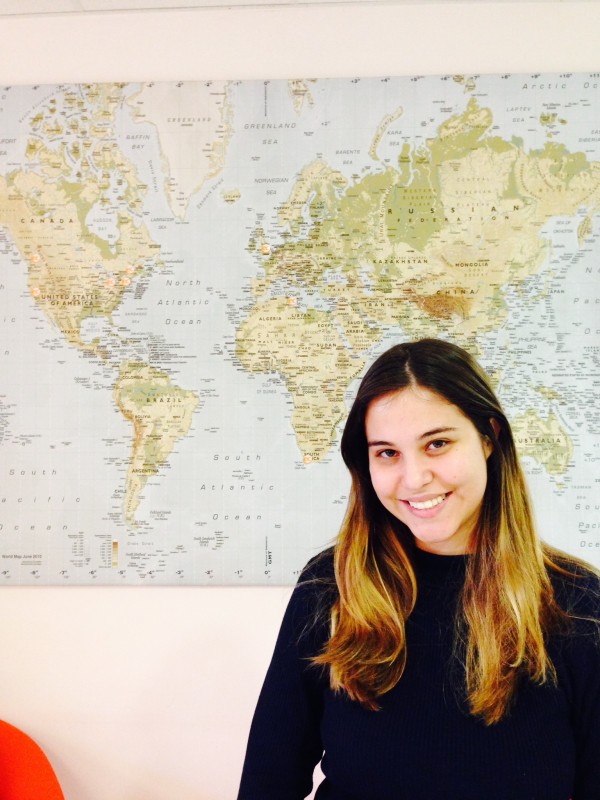 Nina is a Brazilian student who has studied at EC Oxford for one month. Read about her experience studying at an English school in Oxford:
When I first arrived here, I was terrified to getting lost in the city, to not making friends, to not having somebody to ask for help and talk if I needed to. But none of this happened, and mostly because of EC. The school was ready to help me with whatever I need, with a map, guide, advice or even a good talk with the staff about any problem. The guys from reception are so friendly and willing to talk to you anytime!
The friends I made here are for life, amazing people from different countries that share the same love for learning English and meeting new people as I do. Everyone was really kind to me, making me feel like the school was home. The movie and game afternoons were really fun! We could practice English in a relaxed atmosphere, having a good time!
Spending the Holidays in another country was an amazing experience! With my host family I had the opportunity to learn some British traditions in a cozy environment. Also, everyday in the reception there were some traditional sweets or plates for us. It made us feel really comfortable and welcome there, and also less homesick!
The teachers were also great people! Really responsible with their timetable, always bringing new creative activities, making the class a great place to learn .You feel like you are welcome to participate, give your opinion, discuss with the classmates!  They are also always available to help you with your doubts, giving personalized advice about your homework, telling you what are you doing right and what do you need to improve and if you need more self-study.
Summing up, in these 5 weeks I spent at EC, Oxford I had the time of my life! Learning much more English, making new friends, visiting historical and places in the city, some of them with a breathtaking view! I love this place, and I hope to come back here someday!
Comments
comments