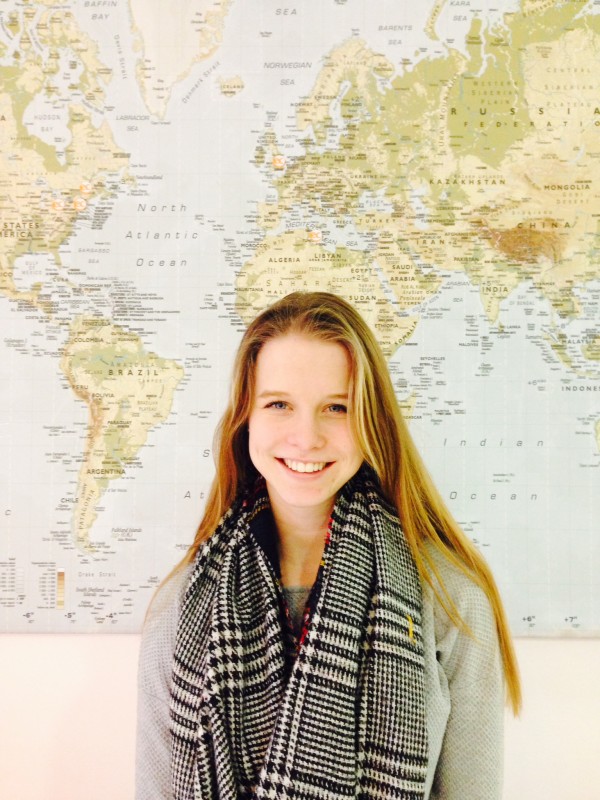 Sophie is from Switzerland and studied in Oxford for 4 weeks. Read what she has to say about her experience at EC, an English school in Oxford:
I'm sitting here, in front of my computer trying to write down all my experiences and yet I'm not able to think of all the things I have done in those past four weeks. However, it all had to start on one day and I can still remember the feeling of arriving at my host family's house: I was quite scared since it was my first time abroad on my own and for such a long time. They welcomed me with, of course, a tea and then showed me my room which was big and very nice. Two other students lived in that house and both were very helpful showing me a part of Oxford and where I can get whatever I needed. Then it was Monday and I arrived at EC Oxford meeting two very friendly and talkative guys who made my first day easier as I thought I would need some time to get warm with other people. These two guys, many Brazilian people and the friendliest staff made my first day a good experience which made me look forward to the rest of my time in Oxford.
The weeks passed with some, but not too much homework. I have got to like my class and my teachers who were always eager to improve the lessons so that we can profit a lot from our time at EC. The morning lessons were always very interesting since we had a lot of heated discussions during which we could talk a lot and at the same time the teachers tried to include some listening, reading or gave us writing homework. When we told them that we would like to practice more grammar, they were quite astonished since a lot of students do not like this part of learning English. However, they started to include grammar into the lessons which made them for me even more profitable. The afternoon lesson topics were well chosen and it was very funny how much our teacher was passionate about them.
Also, I loved staying in a host family even though I had to change the family for my last week. I feel like I have improved my English especially talking to British people and I enjoyed changing family since I could meet even more interesting people. Both families were very caring, understanding and helpful. However, I have got to prefer my second family since they were very entertaining, young and active people who loved to talk to me. Their house was big, nicely warm and they cooked delicious food for which I was very thankful.
I enjoyed my time in Oxford very much and I will for sure miss these good and relaxing days I had here with people from all over the world. At the same time, I really look forward to see my family and continue my life in Switzerland caring these memories and my improvements in English with me.
Comments
comments