Mohammed from Saudi Arabia, writes about his EC experience. Read what he has to say about his time at EC Oxford English Language Centre!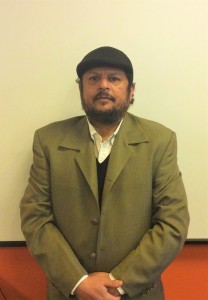 At the end of my studies at E.C., I cannot but say that being away from home will make anyone suffer from alienation, yet I was able to find at E.C. wonderful faculty members, helpful staff and distinguished colleagues who made me feel that I belonged to the E.C. family.
Teacher Agnieszka made every effort possible to convey her message to the students, with constant graded homework that helped us progress in our classes. She was always available for any question or comment with utmost delight.
Teacher Rob, the educational expert, will make you dive into the secrets of Grammar of the English Language, letting you discover its beauty and making the connections between all its different components.
Then comes the magnificent instructor, Mr. Eliot, with his engaging teaching style. He makes the best use of every minute of the lesson, to deliver all important information the students need.  He is knowledgeable about life, despite his young age. That is what makes him an exceptional educational expert.
Then to complete this set, comes the warm-hearted Mr. Elliot. With his comfortable teaching techniques, he enhances your understanding of the world cultures, habits, traditions and civilizations of the world. He will also increase your knowledge and experiences of theatre, cinema, drama and great authors. Then, he will make connections between the civilizations, in order to provide you with expertise you cannot get unless you are a guy like Christopher Columbus.
I would like to thank you all the teacher in EC for their help. Thanks to them, we improved our English a lot.
After that, comes the great sister and distinctive, skillful expert Candice. She will make sure your level is progressing. She has all the solutions to improve it and find out about your quizzes, exams result and solve your problems. She is a hard worker and a tireless person. I believe she gives more than what is asked of her.
Finally, the always smiling reception and secretarial staff. Under the leadership of Erika who can fix the problem of every student. Providing them with decent, appropriate housing. She deals with our problems promptly and with absolute confidentiality. She will receive everyone with her graceful smile that make her idolized by all students.
Comments
comments