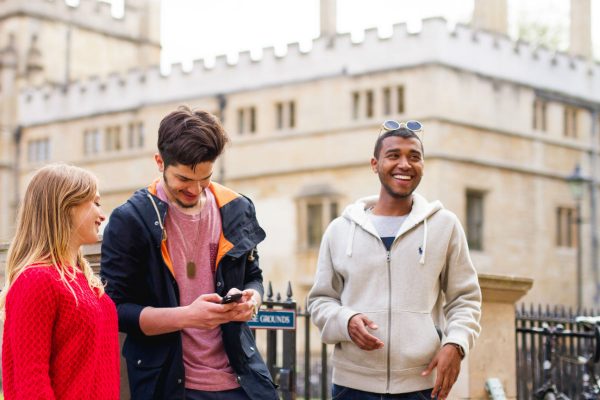 Would you like to hear more about what studying at EC Oxford English School is like from two of our students in conversation?
Last Wednesday, Victor interviewed Abdulrahman about what a typical day looks like for him.
Victor: Hello, Abdulrahman. How are you?
Abdulrahman: I'm fine, thank you.
V: Can you tell me about a typical day in your life for the blog?
A: Yes, of course.
V: What time do you get up?
A: I get up at 7 o'clock every day.
V: What do you have for breakfast?
A: I usually have a cheese wrap for breakfast.
V: When do you go to school?
A: I go to school at 8 am.
V: How long are your classes?
A: My classes are 3 hours in the morning and an hour and a half in the afternoon.
V: What do you have for lunch?
A: I buy something in the city centre. But on Wednesday and Thursday, I buy food from the market outside school. There is food from France, China, Thailand, Spain and South Korea. It's delicious.
V: What time do you finish school?
A: I finish school at 2.30pm.
V: What do you do after class?
A: There are lots of school activities at 3pm.
V: What activities do you like?
A: I like playing football in the park and I like Laser Kombat. I also went go karting with my friends. Sometimes I meet my friends in a café.
V: Do you have dinner after you go to the café with your friends?
A: Yes, I do. I sometimes have dinner with my friends in a nice Indian restaurant.
V: What do you do when you stay in?
A: I have dinner with my host family and we talk in English.
V: How many people are in your host family?
A: Four people: a mother and father and two children, one boy, one girl. We all watch football matches together. They are crazy about football. Every day, I play Xbox with the son.
V: Who wins?
A: Sometimes I do, but sometimes he does!
V: How old is he?
A: 9 years old.
V: Do you enjoy playing Xbox?
A: Yes, of course. Especially when I win!
V: What time do you go to bed?
A: About 10 p.m.
V: Thank you for your time.
V: You're welcome.
Abdulrahman is currently a student in the Beginner class at EC Oxford English School, studying our Intensive English course.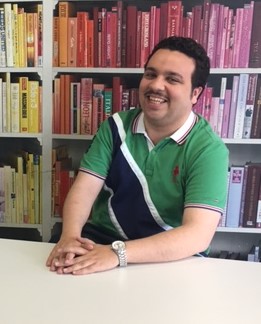 Comments
comments