Rob's IELTS Class came up with eleven questions to ask Candice, our Centre Manager, in the following interview where Candice shares her thoughts on everything from learning English to which films she has seen hundreds of times.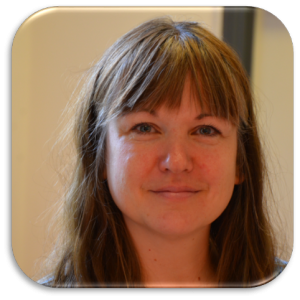 Q: What is your motivation for working in the school?
A: I have been working in language schools now since 1986 in Poland, South Korea and mainly Germany. I feel extremely comfortable in an international environment and think that I would now find it incredibly difficult working with only British people!
I came back to the UK in 2012 after 17 years living abroad and EC contacted me to see if I would like to help them start up a brand new school in Oxford. I joined and believe they are a very good company to work for. They care very much about the experiences the students have in their schools as well as the engagement of their staff.
Q: What did you do before you came to EC?
A: I lived in Munich for 9 years working first as a teacher of Business English and in 2006 I was promoted to Director of Studies for a company that specialises in teaching Business English.
I had the fantastic opportunity to travel to Singapore, Qatar, Bangkok, Shanghai and Hong Kong teaching English for Specific Business Skills like presentations, negotiations and telephoning.
Q: What are your hobbies and interests?
A: I love reading when I have the time, Go-Karting, Salsa (although I haven't done this for a long time), walking and I have a cat and 2 guinea pigs who require a lot of my care and attention. I also love drawing portraits of people or cats. I love animals very much and have been vegetarian for 26 years. I sometimes think I would like to work with animals.
Q: What do you do in your spare time?
A: I go walking a lot with my partner around the Cotswolds, we go to the cinema or watch box sets. I love box sets and could spend hours on the sofa on a rainy day watching 6 episodes. Unfortunately, he can only watch 1 at a time!
Q: What type of movie do you watch often?
A: I like films which take me away from real-life so things like Science Fiction. I like intelligent and humorous films as well. One of my all-time favourite films is 'Sideways' about 2 men who go on a trip around the California vineyards a week before one of them is due to get married. It is very amusing but poignant. And of course there is always Star Wars! Who can beat a good Space Opera!! I can't tell you how many times I have watched those films now but it must be hundreds.
Q: Your job is all about helping people like us who are learning English, but have you learned any other languages? How did you learn them?
A: I learned German and became quite good but I'm ashamed to say I was never as good as I should have been after 9 years in the country! I learned by reading German books. I was amazed how fast my vocabulary and use of phrases grew. I would speak and say things that I hadn't consciously learned but it came from reading. You start to see the same language and patterns coming up all the time.
Q: What do you think about Brexit?
A: I don't want to be vague but I am not sure yet. A lot will depend on the future and how this decision will impact our country and the rest of the world. I thought it wise to stay in Europe, but in the end the public voted to leave and the government need to respect that decision.
Q: What do you think is the shortest time students should spend learning English in EC?
A: This depends very much on the motivation for the student being here and what they need to achieve but generally speaking, I would recommend a minimum of 2 months to really start seeing a difference in language levels.
Q: Which is the native language which makes learning English easiest and why?
A: I would guess German, Italian and French as so much of English vocabulary stems from those languages.
Q: What is the most exciting activity you have ever done?
A: I am not into activities which involve my feet leaving the ground and nor can I swim, so air, water and I don't really mix. I would have to say Go-Karting which gives me such an adrenaline rush. I would love to perfect this and become a really fast female driver!
Q: Have you had an embarrassing experience in the classroom? If yes, what was it?
A: Nothing springs to mind but I am sure there have been!
Comments
comments