Yeji, a long-term student here at EC Oxford, writes about her eight months here and how she's found it so far.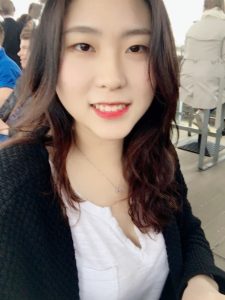 I've been here in Oxford since 3rd of February. So it's my 8th month being here. Obviously, I've been getting lots of things from a small city in United Kingdom. Before I'm going to talk about the time in EC Oxford as a long-term student, I should introduce about me.
I was studying in university in South Korea. In my third grade in university I got bored with my menial life routine. Also I needed to brush my English up.
There were lots of countries where I managed to study. Without thinking, I chose Oxford to stay for a year. My friends and family couldn't understand why I want to go such a small city instead of London. They thought that Oxford has nothing to do and is a small university town. But after 8 months my parents are worrying if I do my best on my studying.
I can highly recommend you to choose Oxford not only for studying English but also having fun with fabulous international friends.
Of course if you go abroad to study you can meet lots of foreign friends in every language school. But if you choose EC Oxford for developing your language, you can get extra activities with teachers and friends.
The topic of the activity for each week is changed every week. For me the best activity was debating with Oxford University students. Even if your English isn't good you can join with your friends and share thoughts about serious issues over the world.
As you know, England is renowned as pub culture. Also there are plenty of young people who are truly enjoying their life. So I can say that you can make lots of native friends in the nice and historical pubs.
Before finishing my sentence, I really want to let you guys know about development of my English skills. I was in pre-intermediate class at the very beginning of the course. But now I'm in pre-advanced class with my lovely class mates. For this remarkable development wasn't possible without the kind of environment that EC Oxford gave me so far!
Comments
comments