Anya, our new intern at EC Oxford introduces herself and tells us the reasons why she chose to do an internship at the school: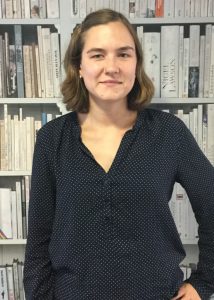 My name is Anya, I'm from Germany and I finished my business administration studies at Martin-Luther-University Halle-Wittenberg last year. In this study program, it is very common to do an Internship or to study abroad.
I was online looking for a company where I would be able to do my Internship and finally found EC's homepage. I chose to become an Intern at EC Oxford because of the challenging and interesting areas of responsibility. At the end of the first week, I gained a good insight into their processes and really learned a lot! In addition, I met pleasant people.
In my spare time, I like walking the dog, jogging, swimming and hang out with my friends. I also like to visit film festivals like the International Film Festival of Berlin. After finishing this Internship, I would like to find a job in the field of payroll accounting.
If you want to learn English in the UK then take a look on the EC Website !
Comments
comments