EC English School in Oxford welcomes Giacomo to join us as our new intern. Read on to find out more about his life, why he's here and what he likes to do in her spare time. Welcome Giacomo to EC Oxford!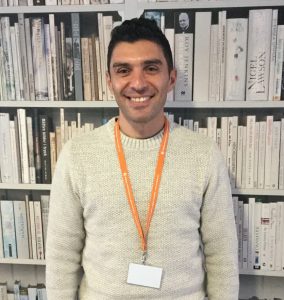 My name is Giacomo, I'm from Sardinia, Italy and I studied music composition in Florence and Rome.
I have taken some time out for travelling and studying English, setting off in March for going to EC Cape town. Then I moved to EC Malta, EC Manchester, EC Brighton and now I am working as an intern at EC Oxford.
I am sure this three-month exciting and intensive experience will bring me a good knowledge which I can put in practice in my future job.
I like meeting new people from different countries, playing piano, swimming ,walking around the city and stopping for a beer at the pubs.
If you are planning to come to Oxford ,do not forget to visit us at EC English Oxford !!
Comments
comments