Khled, enjoying one of EC's ESL Courses in Oxford, wants to share his experience about his trip to Scotland.
Recently, my friend who has been studying at EC English School in Oxford and I went on an unforgettable road trip to the north of the United Kingdom. In one weekend, we did 1000 miles, travelling via Hull and Newcastle to Glasgow and Edinburgh.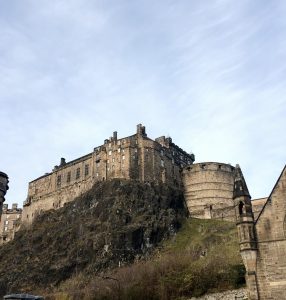 Although the north is not known for its good weather, we were very lucky. We drove through beautiful countryside with blue skies and sunshine. I loved the winding roads between green hills and autumn trees. Seeing tall white wind turbines, spread over huge areas, amazed me.
Glasgow was bigger than I had expected. I loved the city centre which was busy and exciting with bagpipe music in the background.
In Edinburgh I only had time to see its impressive castle. It's huge and built above the city. From here I could see the sea. It was a magnificent view.
I enjoyed my trip to Scotland. Next time I visit I will go further north and see the Highlands and Islands.
Comments
comments