Malachy has returned to work at EC Oxford English Centre after spending some time in EC London and here he tells us more about himself. Welcome back!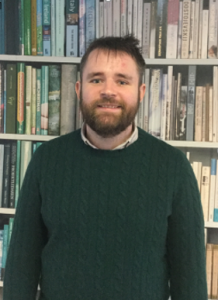 Hello my name is Malachy and I started working for EC English in February 2014
EC Oxford was my first job after leaving university. I took a hiatus from my time with EC to work and live in Vietnam for a year, something which I have always wanted to do and I was lucky enough to be given an opportunity at EC London after I returned to the UK.
I am from Oxford and I have always loved the city and the atmosphere that surrounds it. This is what brought me back from EC London as I love the old pubs and parks that are present throughout Oxford.
I love teaching English because it allows me to help people from around the world to achieve their targets and I am also able to learn so much about such a variety of cultures.
In my free time I enjoy cycling and playing guitar!
Comments
comments